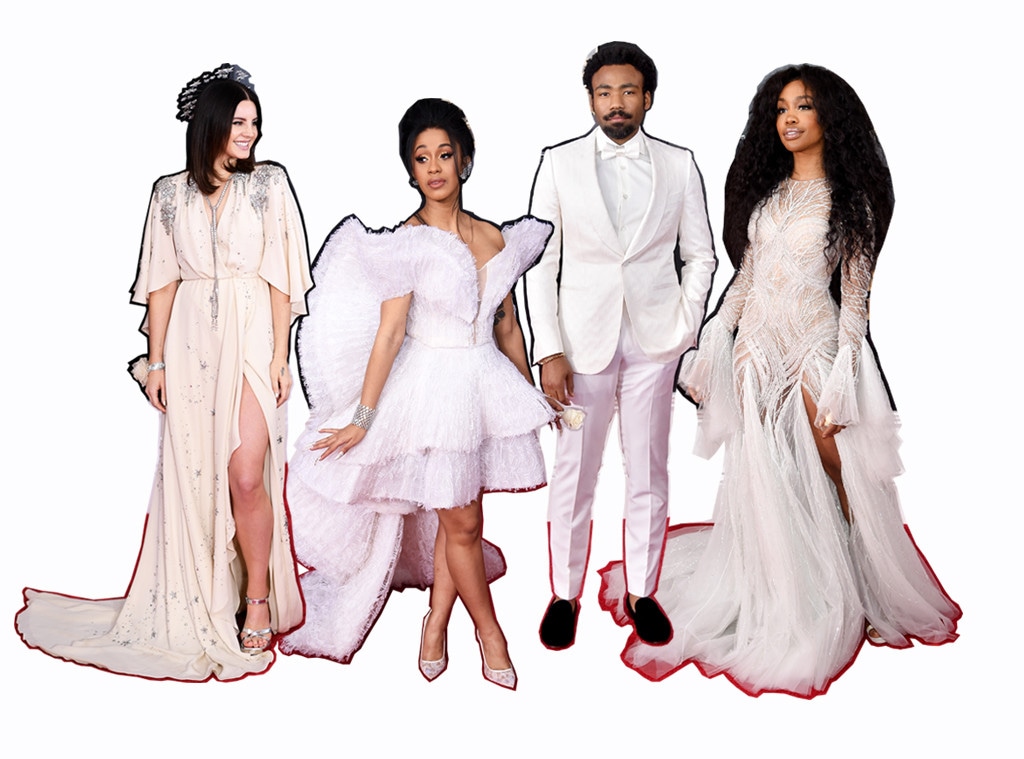 The Grammy Awards 2018 red carpet was full of looks sent from above.
While we're used to celebrities using award ceremonies to transform into full-on princess looks (Case in point: Kristen Bell), stars took a different approach at the last night's event. They stepped out of their limos with white lace trailing behind them, halos on their heads and wings protruding from their backs. Good heavens, we saw a lot of angels.
Considering that celebrities were asked to show their support of the Time's Up movement with white roses, some entertainers seemed to amp up the look by personifying the accessory in the form of an ethereal gown. In contrast to the look of solidarity through black gowns at the Golden Globes, this delicate and pure symbolism translated into ultra-feminine and delicate looks that dominated the carpet.
One look through Grammys fashion and you'll notice the trend. However, each celebrity wore it differently. From SZA's bell-sleeved beauty to Lana Del Rey's Gucci halo, check out all of the angelic looks that we can't stop talking about below!
Watch:
SZA - 2018 Grammys E! Glambot