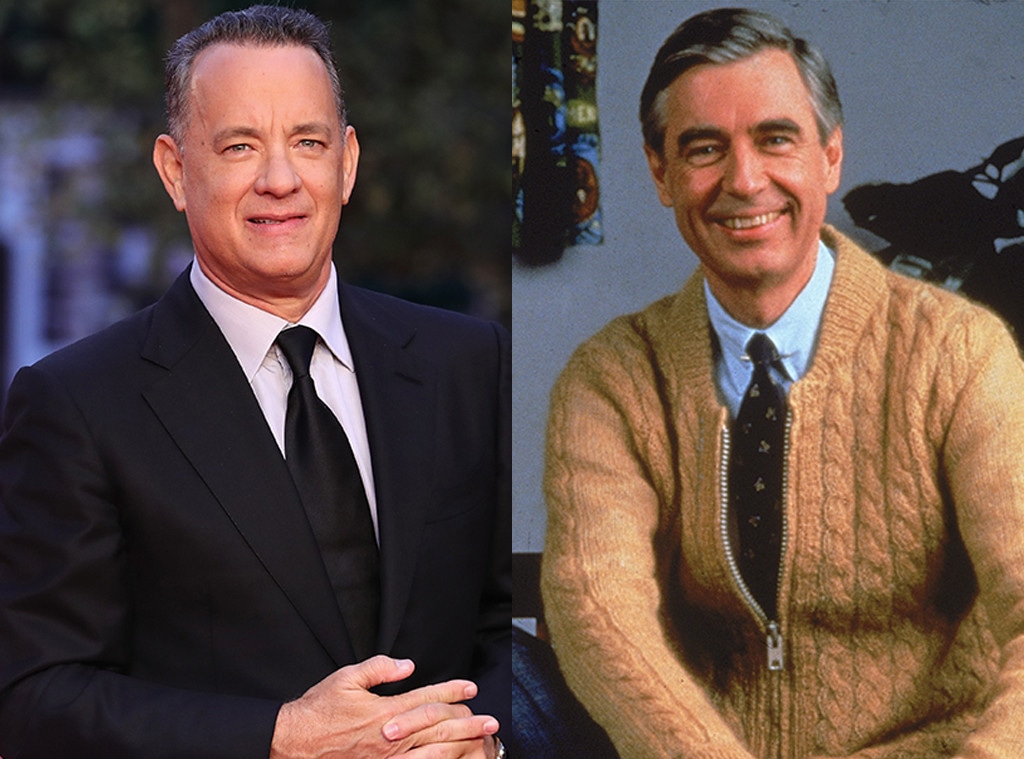 Vittorio Zunino Celotto/Getty Images, Fotos International/Getty Images
Tom Hanks is taking on another big role for a real-life character.
According to Variety, the 61-year-old actor is slated to play the iconic television personality Mr. Rogers in the upcoming biopic, You Are My Friend.
TriStar Pictures landed the worldwide film, which was written by Micah Fitzerman-Blue and Noah Harpster, and Diary of a Teenage Girl director Marielle Heller will oversee the film.
"I'm thrilled to be making 'You Are My Friend,'" Heller said in a statement to the publication. "The script knocked me out with its message of kindness and its exploration of the human spirit. As a mother, I am so inspired by the teachings of Fred Rogers and as a human I am in awe of his life's work."
She continued, "I can't wait to bring his story to the public and be a part of such a thoughtful, smart group of people who are all coming together to make this film, which truly feels to me like an antidote to our very fractured culture."
President of TriStar pictures, Hannah Minghella, is excited about the group of people set to work on the film.
Kevork Djansezian/Getty Images
"This is the perfect alchemy of talent coming together at the perfect time to remind us all of the transformative power of kindness and respect to heal and to unite," she said in a statement. "We are proud to partner with Marielle, Tom and everyone at [production company] Big Beach to bring this inspirational true story to audiences all over the world."
The film will reportedly focus on the real-life friendship between Rogers and journalist Tom Junod.
The story essentially follows a cynical journalist who is assigned a profile piece on the iconic television personality. Though he begrudgingly accepts the assignment at first, he finds his entire perspective on life is transformed once he gets to know Mr. Rogers.
Hanks is no stranger to playing real-life characters. Most recently, he took on the role of Washington Post editor-in-chief Ben Bradlee in the Oscar-nominated film The Post.
Meanwhile, Hanks is not alone in biopic news today!
Deadline also reported that Jennifer Hudson is slated to play Aretha Franklin in the upcoming biopic about the Queen of Soul's life.
Launch the gallery above to see more stars who've played real people.