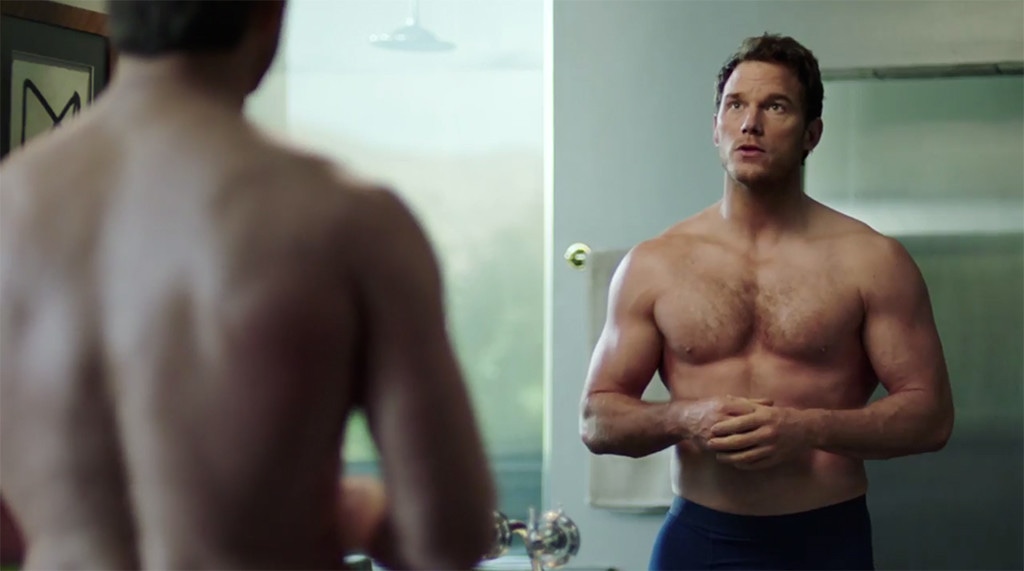 YouTube
Chris Pratt's Super Bowl dreams are coming true—sort of.
That doesn't mean his beloved team, the Seattle Seahawks, are competing in this year's game. But, in a new Michelob ULTRA commercial, released online Monday, the Jurassic World: Fallen Kingdom actor learns he has been booked for a beer commercial. So, to prepare for his big debut, Pratt begins "training" at home and in the gym, all while trying to create a back-story for his character. During a dinner, for example, he stops a friend mid-sip. "Use the opposite hand," the actor tells his friend, studying how she grips her glass. "I think my character is left-handed."
Another scene shows the shirtless action star flexing his biceps—while using a beer bottle as a free-weight, of course. "Who's the character? Michelob Pickelstein. Michelob. My name is Tommy Ultra," Pratt wonders, as he admires his burly physique in the mirror. "Tommy Ultra?"
"You gotta be fit," he says. "You gotta love Michelob ULTRA."
And yet, in spite of his many preparations, the shoot doesn't go as Pratt planned. Watch the commercial now to find out what happens, and tune in for Super Bowl LII this Sunday on NBC.
Pratt also promoted the beer in a sponsored Instagram post. "These days, I'm trying to stay in top shape for work. So when I see a beer I can't help but squint my eyes and imagine a treadmill—specifically how long I'll have to be on that treadmill to burn off the beer. Michelob ULTRA has only 95 calories and 2.6 grams of carbs SO...I can run that off very easily. Probably in like 10 seconds? (I run 85 mph), which really makes you wonder why I'm not playing in the Super Bowl instead of just doing a commercial that will air during the Super Bowl," the actor said. "So anyways, Michelob ULTRA doesn't throw off my workout routine. And it tastes great."
"So...that's what I call a win win," Pratt added.