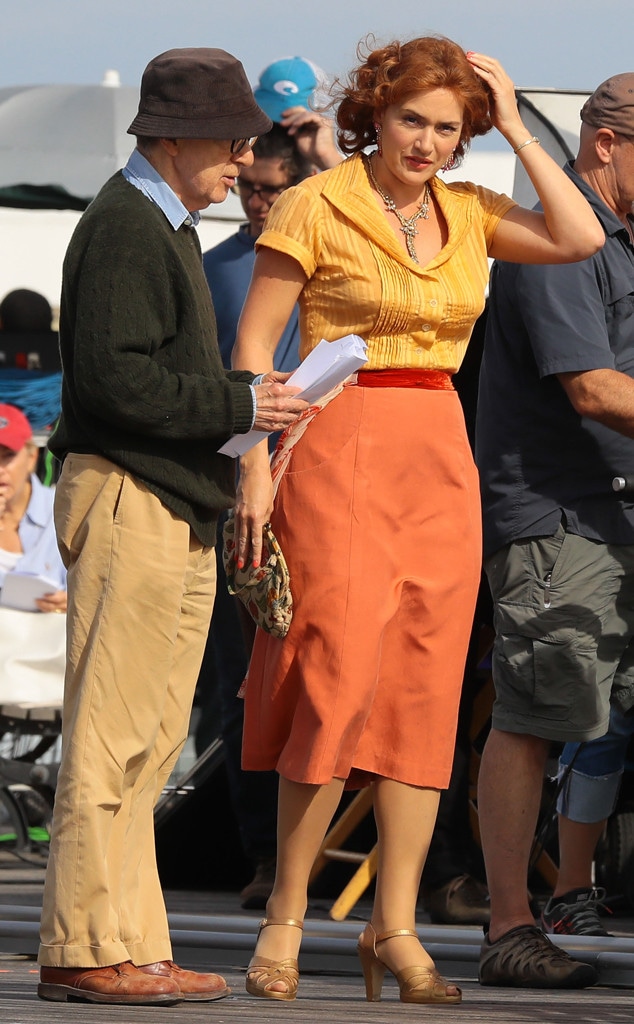 Ignat/Bauer-Griffin/GC Images
Kate Winslet spoke of her "regrets" over working with certain filmmakers during an emotional speech on Sunday.
The actress received an award for excellence in the film industry at the London Critics' Circle Film Awards over the weekend. And when Winslet took the stage to make a speech, she opened up about her time in the movie business.
"It almost feels uncomfortable to receive an award at such a time," Winslet said (via BBC). "But being up here does give me the opportunity to say some things that matter to me. There are directors, producers and men of power who have for decades been awarded and applauded for their highly regarded work by both this industry and moviegoers alike. Indeed, many actors have had flourishing careers, due in part to roles played in their films. The message we received for years was that it was the highest compliment to be offered roles by these men."
She continued, "As women around the world and from all walks of life marched last weekend, once again joining together to speak out against harassment, exploitation and abuse, I realised that I wouldn't be able to stand here this evening and keep to myself some bitter regrets that I have about poor decisions to work with individuals with whom I wish I had not. It has become clear to me that by not saying anything, I might be adding to the anguish of many courageous women and men. Sexual abuse is a crime. While it rests with the rule of law to pass judgement, it lies with all of us to listen to the smallest of voices and to never stop listening. Also those who do have a voice are becoming afraid to say anything, because of intense scrutiny and criticism."
But, Winslet says, nobody should be "exempt from having a right to speak in support of vulnerable people." She then added that the focus should be on the abuse and not on those who choose or choose not to speak up.
Todd Williamson/JanuaryImages/REX/Shutterstock
"The Time's Up movement that will enable anyone to get professional support to fight back against predators and all forms of abuse and to address the complex problems of inequality and abuse of power in the workplace also now exists," Winslet said. "I know we all stand together in hoping that this moment in history paves the way for a transformed future for generation upon generation upon generation to come."
While Winslet didn't name any specific names in her speech, she has worked with many of the most powerful filmmakers in the industry, like Harvey Weinstein and Woody Allen. Winslet and Justin Timberlake recently starred in the 2017 movie Wonder Wheel, directed by Allen. And just last week, Allen's daughter Dylan Farrow, who has previously shared allegations that Allen sexually abused her as a child, called out Timberlake for his support of the Time's Up movement after he worked with Allen.