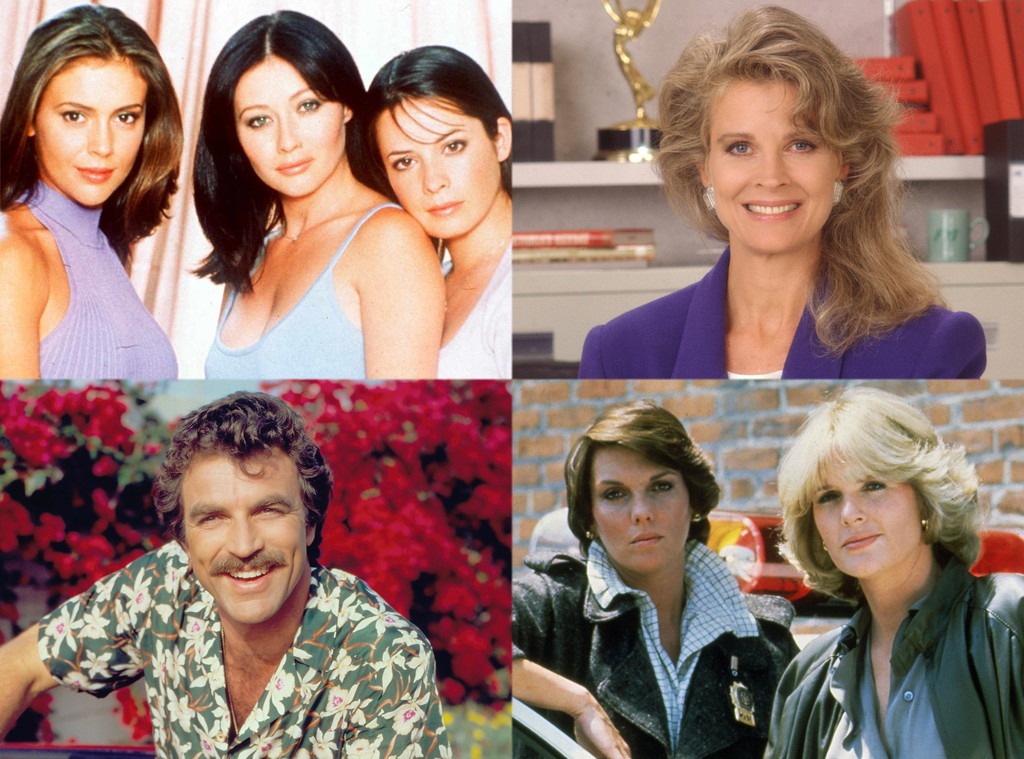 CBS, Paramount Pictures
Everything old is new again in the world of television.
As the TV landscape continues to change thanks to new platforms for content popping up on what feels like a daily basis, now more than ever networks at turning to known names—both stars and established properties—to cut through the clutter. The 2018-2019 pilot season has just begun and there are already half a dozen remakes and revivals in contention for series orders.
CBS, already the home to remakes of Hawaii Five-0, MacGyver and SWAT, is in the lead with three. The network recently announced pilots for new takes on the classic police drama Tom Selleck's Magnum P.I. and Cagney & Lacey. Selleck is already on the network, starring in Blue Bloods. A revival of Murphy Brown has already received a 13-episode order with original series creator Diane English and star Candice Bergen.
ABC is working on a female version of The Greatest American Hero and a Get Christie Love reboot starring Pitch's Kylie Bunbury.
The CW is taking another stab at bringing Charmed back, much to the chagrin of original star Holly Marie Combs. Meanwhile Freeform is rebooting Party of Five with original series creators, but this time with the parents missing thanks to immigration policies.