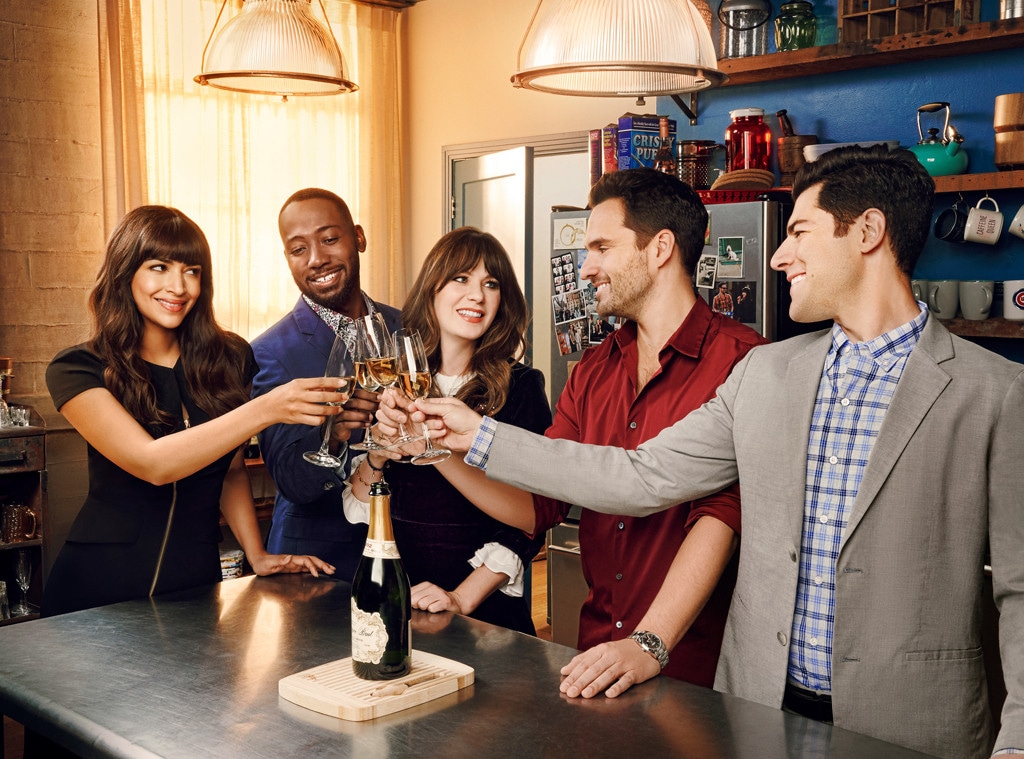 Fox
All good things must come to an end—including TV shows. That is the fate facing New Girl, which will return for an eight-episode victory lap farewell season in April. The Fox comedy starring Zooey Deschanel, Jake Johnson, Lamorne Morris, Hannah Simone and Max Greenfield aims to wrap things up with a greatest hits approach, Greenfield told E! News.
"It's 3 years in the future, Cece and Schmidt have a kid. It's great. I think [creator Liz Meriwether] and the writers did a really great job of saying we're going to have fun with these eight episodes, and we're going to kind of play the hits," he said. "We call back a lot of fan favorites. It's great. If you watch the show and you're a real fan, I think the way that we wrap it up is going to be satisfying."
Earlier, viewers learned Greenfield's Schmidt would be a stay-at-home dad while Cece is working as a modeling agent. "I think he's just completely enamored with this child and wants to spend every waking minute with her," Greenfield said.
As for Nick and Jess "Nick and Jess are still kind of in this…they're not married, they don't have kids, there's room for growth," Deschanel said of the pair.
Greenfield is currently dipping his toes in the drama water with a role on FX's The Assassination of Gianni Versace: American Crime Story. He plays Ronnie, an HIV-positive junkie who meets Andrew Cunanan (Darren Criss) in Miami during the killing spree. What's next for the Emmy nominee?
"I don't know man, what do you think I should do?" he said with a laugh. "I'm unemployed man! [Laughs.] I don't know what I want to do."
So if you're reading this and casting a project, Greenfield is available.
"It's a wild thing, man. It really is," he said. "Everything with the show has been wild."
New Girl returns Tuesday, April 10 at 9:30 p.m. on Fox.