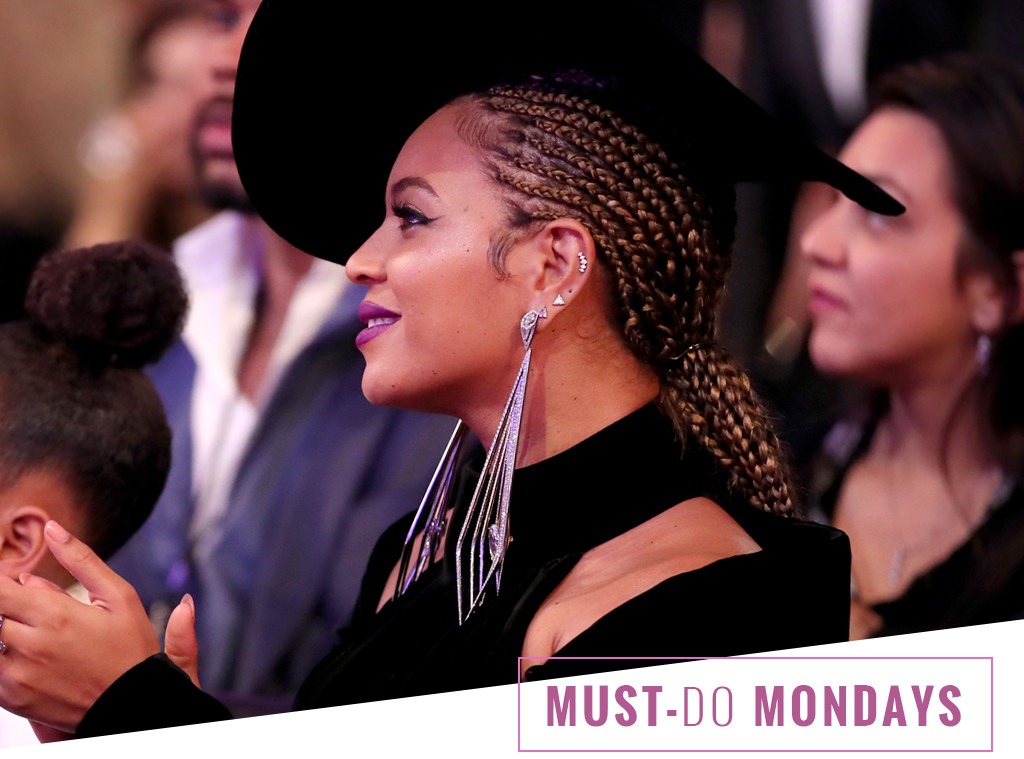 Christopher Polk/Getty Images
Beyoncé arrived to the Grammys in typical Queen Bey fashion: extra.
Between the structural hat, Alain Mikli angular sunglasses and insane Lorraine Schwartz statement earrings—on top of her custom Nicolas Jebron velvet dress, which featured two very high slits—it was impossible not to feel the "Sorry" singer's presence. While she may at times feel so beyond our reality—especially sitting next to Jay Z and Blue Ivy—her beauty look was actually quite relatable.
Makeup artist Sir John used a spectrum of products, ranging from affordable L'Oreal to YSL Beauty. But perhaps the most surprising tidbit is that the pro simply applied cult-favorite Glossier Boy Brow to get Bey's arch.
While there's less precision, the waxy formula (applied on a with a spoolie) acts more like a pomade, which helps to fill and shape at the time (read: no more spending 10 minutes just on one brow). See—Beyoncé…she's just like us.
Granted, it did take three different products to create her lip look, but for the perfect purple shade, it's worth the effort, right?
To see all the products used on Beyoncé's Grammys look, keep scrolling.