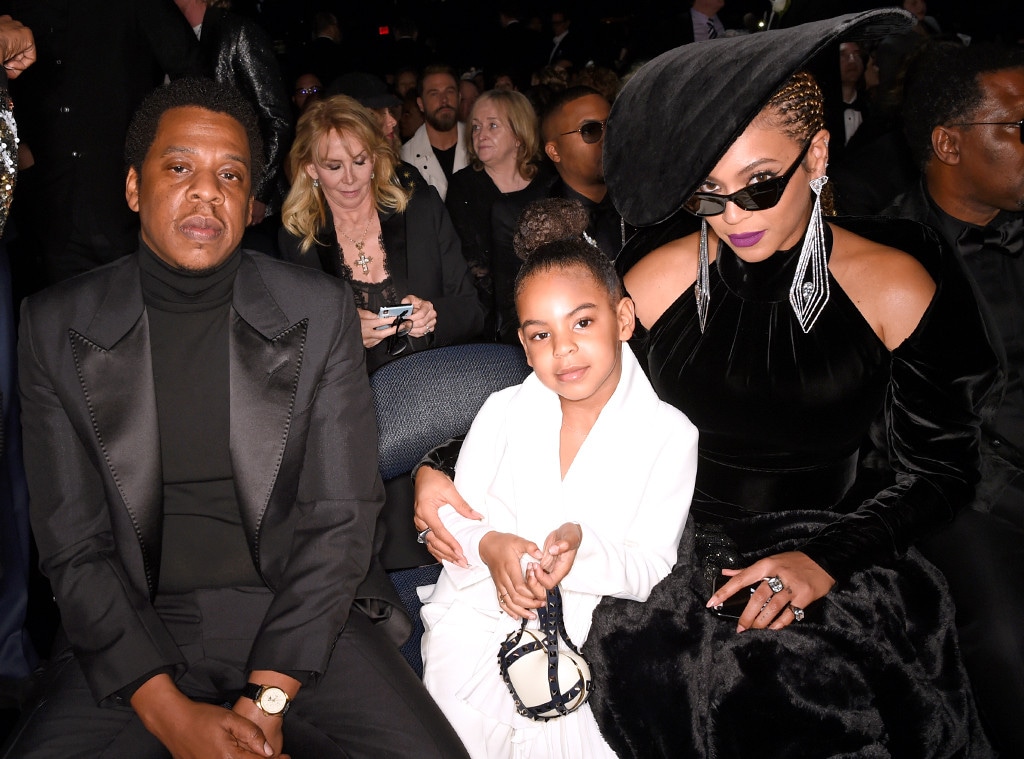 Michele Crowe/CBS
 Blue Ivy Carter may only be six years old, but she's already a force to be reckoned with...
The daughter of Beyoncé and Jay-Z made headlines when she attended the 2018 Grammy Awards tonight to support her eight-time nominated father and almost seemed to shut them down with a single hand motion.
Make no mistake, Blue was serving up some serious sass just by sitting in her seat and it wasn't just her parents who were in awe of the tiny dynamo—the rest of the world took notice. 
And while Bey and Blue may have skipped the red carpet tonight, their celeb offspring has been a staple (and scene stealer) at award shows pretty much since she came out of the womb and her many trips to the Grammys has been no different. 
In 2014, Blue's Grammy presence was pretty low key—she was mostly backstage. But when Jay won the Grammy for the Best/Rap Sung Collaboration for "Holy Grail" featuring Justin Timberlake, Hova made sure to give his little gal a big shout out.
During his acceptance speech, Jay said: 'I want to thank God, I mean, a little bit for this award, but also all the universe for conspiring and for putting that beautiful light of a young lady in my life.' Holding his golden gramophone statue up high, he added, "I want to tell Blue, 'Look, Daddy got a gold sippy cup for you!'"
Since then, Blue's presence at music's biggest night has been anything but under the radar. Check it out...
Jump for Joy: Daddy's girl is known for her stoic face, but even the wee one couldn't help but get up and get excited!
Cat's Pajamas: Blue was all about her Hello Kitty Purse and her Gucci suit, which was a nod to the late icon Prince.
Although nominated for eight awards at the 2018 Grammy Awards, Jay took home none. Good thing he's got three kids and a loving wife to come home to!