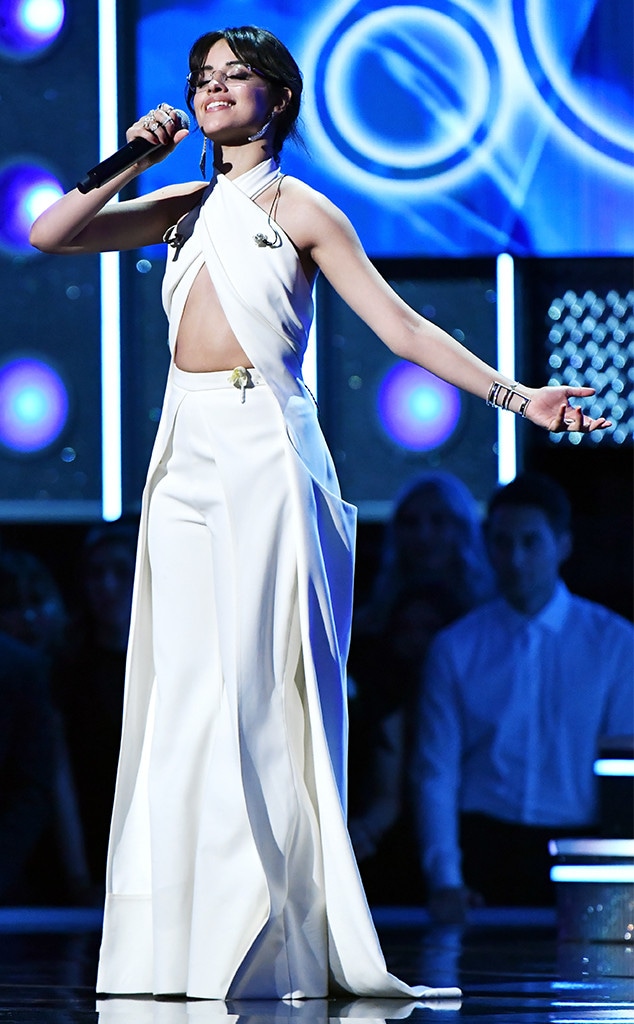 Kevin Winter/Getty Images for NARAS
Camila Cabello is proud of her roots, especially the hard work and sacrifices her parents made to give her the American dream. 
The "Havana" singer hit the 2018 Grammy stage, shortly after her performance with Kesha, to share her story. 
"Tonight, in this room full of music's dreamers, we remember that this country was built by dreamers, for dreamers, chasing the American dream," she says as the audience applauds. "I'm here on this stage tonight because just like the dreamers, my parents brought me to this country with nothing in their pockets but hope. They showed me what it means to work twice as hard and never give up, and honestly, no part of my journey is any different than theirs. I'm a proud Cuban-Mexican immigrant, born in Eastern Havana, standing in front of you on the Grammy stage in New York City. All I know is, just like dreams, these kids can't be forgotten and are worth fighting for." 
Cabello introduced U2 and their inspirational performance on the Hudson River overlooking the Statue of Liberty.
"Tonight, it is my great honor to introduce one of the greatest bands in music history, U2," she says. "This band from Ireland first rocked the Grammy boat when they won their first four awards 30 years ago for Joshua Tree, an album that explored their own powerful connection with the American dream. 46 Grammy nominations and 22 awards later, they extend their stunning Grammy legacy tonight by celebrating in New York City and the promise that has drawn generations of immigrants here from around the world." 
Cameras also showed us singer Lorde's reaction to her friend's moving words.