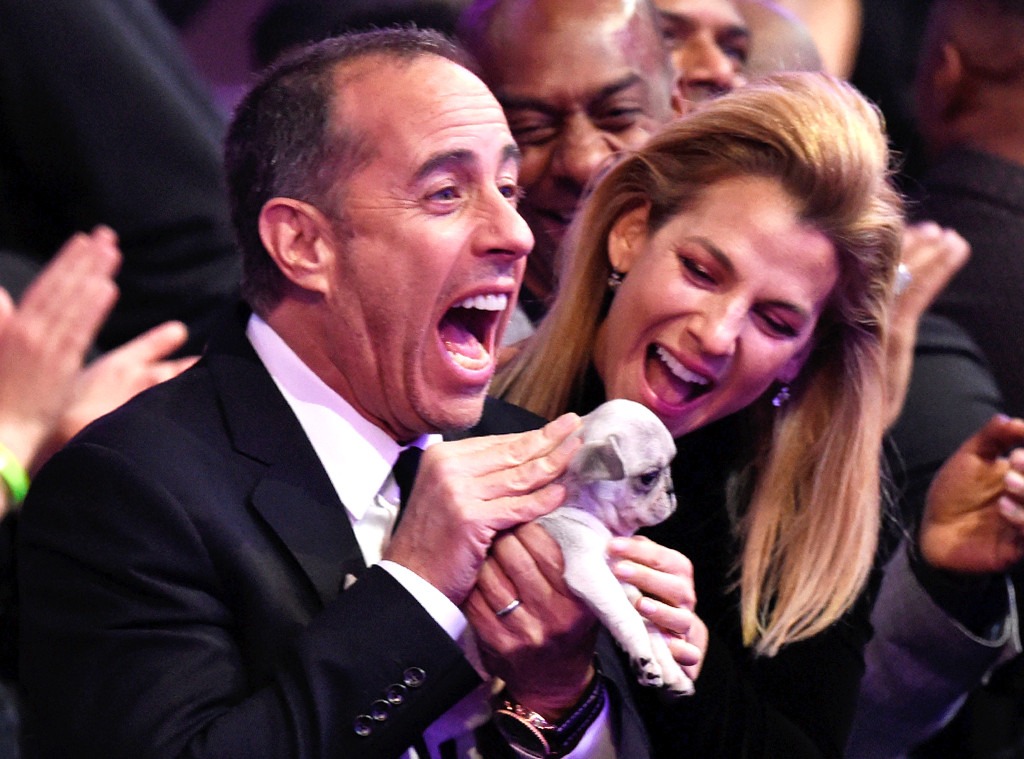 Kevin Mazur/Getty Images for NARAS
James Corden had a super cute surprise for 2018 Grammy Awards nominees who didn't receive an award on Sunday.
After Dave Chappelle won the award for Best Comedy Album at the show, the host of the show took the stage to make an announcement.
"Congratulations Dave Chappelle, now I should say to all the nominees this evening who are not going home with a Grammy...I don't want anybody to be upset tonight," Corden told the audience. "So the good news is, nobody goes home empty handed, because all night we'll be handing out consolation puppies. OK so if you didn't get a Grammy, you get a puppy!"
It seems though that Kelly Clarkson didn't get her puppy! She jokingly tweeted Sunday, "I mean, what the hell @JKCorden and @RecordingAcad I didn't get my puppy consolation prize?! I'm calling bulls--t. Y'all owe me a puppy #puppyless,"
In response to the "consolation puppies," PETA has released a statement.
"It's beyond belief that Grammy organizers are so out of touch with the issues of the day that they failed to grasp what is now commonly understood: that dogs are intelligent, complex animals—not toys, props, or prizes," PETA President Ingrid Newkirk said in a statement Monday. "While the stress of being passed around under bright lights by strangers may have been upsetting for these young pups, using them as prizes for runners-up sent a dangerous message to viewers that dogs aren't the family members for life that they should be. In a country where millions of homeless dogs are waiting in shelters every year and are euthanized because there simply aren't enough good homes for them, this stunt is no joke."