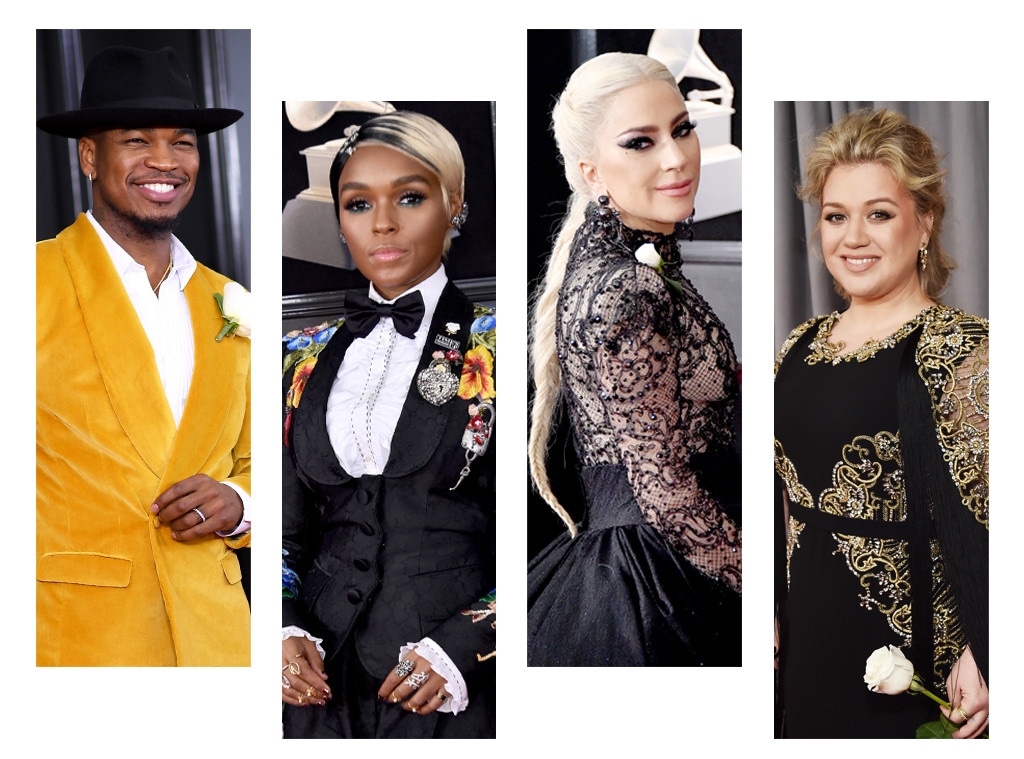 Getty Images / Rex Shutterstock
It's all coming up roses.
Stars showed up in spades to the 2018 Grammy Awards either wearing a white rose or holding it in their hands in solidarity of the Time's Up movement. The visual display, which protests sexual harassment and inequality across industries, was organized by two music executives, Roc Nation Senior VP Meg Harkins and Interscope/Geffen/A&M Records' Karen Rait, who penned a letter to the music industry before the big event, urging musical artists to take up the cause.
"We choose the white rose because historically it stands for hope, peace, sympathy and resistance," the letter read and concluded with: "The world is listening. Wear a white rose."
Sure enough, celebs were listening, as Lady Gaga, Kelly Clarkson and Reba McIntyre were a few of many to accentuate their red carpet looks with a white flower.
This visual protest comes on the heels of the Golden Globes, where almost every celebrity wore black in support of the Time's Up movement. Even though color was a big trend at the Screen Actors Guild Awards, plenty of Time's Up pins and brooches were also worn in solidarity.
To see all the celebrities who wore a white rose to the Grammys, click through.