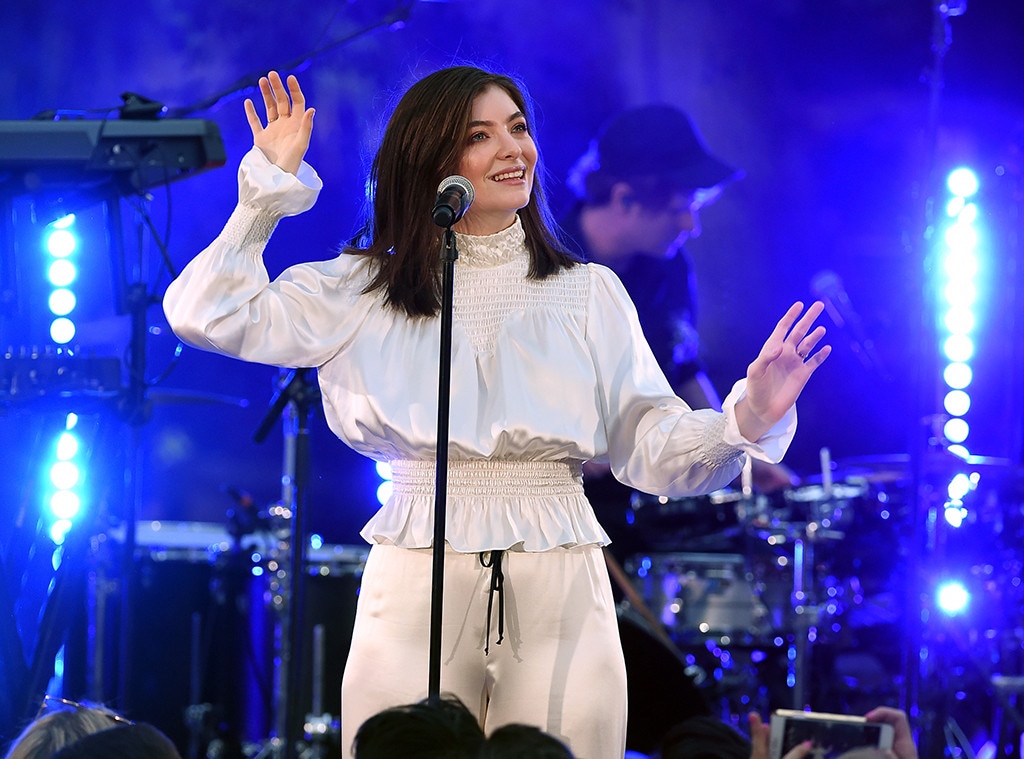 Kevin Winter/Getty Images
We hate to share this news, but it doesn't look like Lorde will be performing at music's biggest night.
While fans were hopeful that the "Green Light" singer was going to sing at the 2018 Grammys, multiple reports say it just won't happen this year.
TMZ reports that Lorde was hoping to perform one of her songs from her nominated album Melodrama. After all, she is nominated for Album of the Year. 
But according to Variety, Lorde was only approached to perform with other artists during the tribute to the late Tom Petty. The song she was reportedly offered to sing was "American Girl." 
Ultimately, it appears the singer and the Grammys were unable to reach an agreement before the show.
Some fans have noticed that Jay-Z, Bruno Mars, Childish Gambino and Kendrick Lamar are all slated to perform during tonight's telecast. And yes, they are all nominated alongside Lorde for Album of the Year.
While Lorde could still come out a winner during tonight's show in the important category, the singer has won in year's past.
Back in 2014, she won Best Pop Solo Performance and Song of the Year for "Royals." She also had the chance to perform that song at just 17 years old.
She also has taken advantage of Grammys week in New York City by performing at Jack Antonoff's Ally Coalition benefit and MusiCares' tribute to Fleetwood Mac. She's even been able to meet a few familiar faces.
"I met Cardi B last night and saw the [ring] so my week is all done!" she joked on Twitter. Good luck tonight, Lorde!