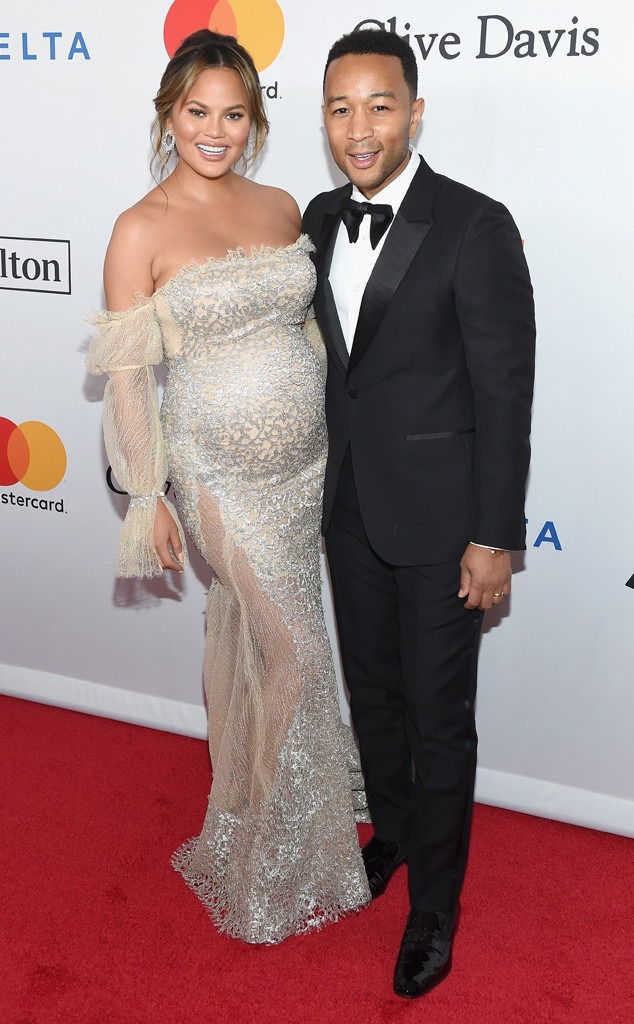 Nicholas Hunt/Getty Images
John Legend and Chrissy Teigen had a blast attending Saturday night's Pre-Grammy Gala.
The supermodel reminisced about all of their fun moments on social media.
"Had such a wonderful time at Clive's pre-Grammy party!" she wrote on Instagram. "I must thank my dear friends who I pay but they're still very good friends @jenatkinhair @maryphillips And @ I love you guys. Thank you for making me feel good which is more important than looking good but let's face it, both are nice. Thank you thank you @jonathansimkhai  for creating such a beautiful dress for me and baby. It was such an honor to work with you."
She also gave a special shout-out to her husband for being her date for the evening.
"And thank you to Johnny," she posted. "I wouldn't be here without you. Or I would because I'd be dating or married to someone similar. But I am happy to be here with you. I love you."
The evening was truly a special one for the couple. Before heading out for the evening, Teigen shared a sweet video of their daughter Luna escorting Legend down the stairs.
Once they arrived at the party, the two sang and danced the night away. Teigen posted a video of her singing "New York, New York" with Legend—an appropriate song choice considering the 2018 Grammys are being held in the Big Apple for the first time in 15 years. She also shared another video of them rocking out to Luis Fonsi and Daddy Yankee's song "Despacito"—the popular hit that's nominated for both Record of the Year and Song of the Year.
At one point, Teigen even showed a close up of her shaking her baby bump to the music.
Hopefully, Teigen and Legend are ready to keep the festivities going. Tonight the music industry's biggest stars will gather for the 2018 Grammys.
The 2018 Grammys will air live from Madison Square Garden in New York on CBS on Sunday, Jan. 28 at 7:30 p.m. ET / 4:30 p.m. PT.