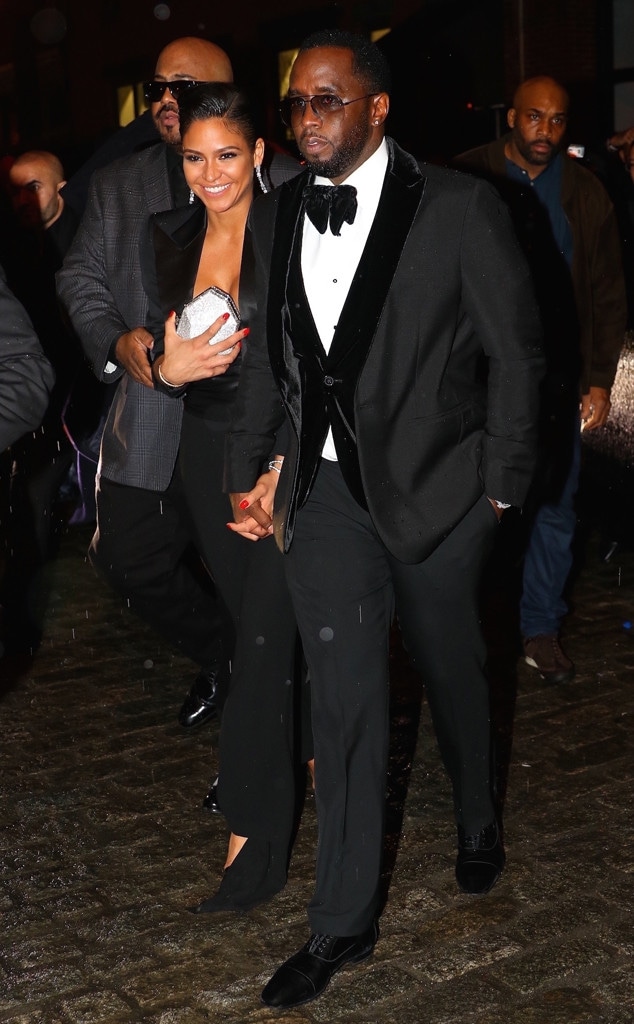 BlayzenPhotos / BACKGRID
Sean "Diddy" Combs knows how to throw a good party.
The 48-year-old rapper hosted a pre-Grammys bash Saturday evening, and several of the industry's biggest stars made an appearance.
The "I'll Be Missing You Singer" arrived at the party with his 31-year-old girlfriend Cassie. The "Me & U" singer stayed close to her beau. The two had a fun time hitting the dance floor and mingling with their celebrity guests. 
Jay Z and Beyonce were one of the many A-listers to make an appearance. At one point, the artists stepped out on the balcony to get a bit of air and escape the packed party scene. The two stayed by each other's sides the whole night and looked happy cuddling up next to one another. They also chatted with fellow celebrity guest Mariah Carey.
French Montana, Faith Evans, Timbaland, and Marlon Wayans also attended Diddy's big event. French Montana brought a few friends and walked the room. Faith Evans had a blast dancing the night away.
However, this wasn't the only big celebrity party in town. Many stars also attended the Pre-Grammy Gala hosted by Clive Davis and The Recording Academy. Jay-Z and Beyonce were there earlier in the night as the 4:44 artist was being honored. Chrissy Teigen and John Legend, Camila Cabello, Hailee Steinfeld, Jennifer Hudson, and Cardi B were there, as well.
The 2018 Grammys will air live from Madison Square Garden in New York on CBS on Sunday, Jan. 28 at 7:30 p.m. ET / 4:30 p.m. PT.