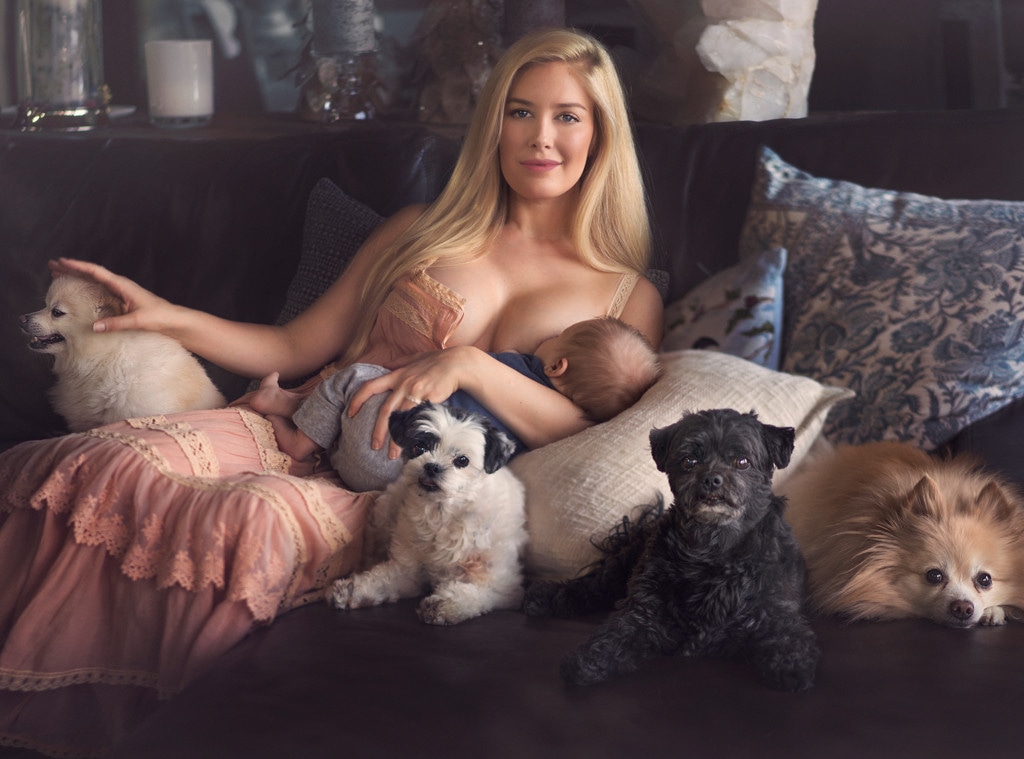 Courtesy Ivette Ivens/@ivetteivens
Heidi Montag is celebrating the joys of motherhood in a very glamorous way. 
The Hills star looks absolutely ethereal in a new photo she shared with her Instagram followers on Friday, taking time to reflect on how raising 3-month-old Gunner Pratt with Spencer Pratt has changed her life forever. 
Dressed in a bohemian-inspired dress, Heidi is seen breastfeeding her son while the couple's beloved dogs are posed around her. 
"The greatest joy and blessing in my life," the reality TV personality gushed. "My angel has taken me to a completely new and powerful experience. More love than I could have possibly imagined!"
Watch:
Heidi Montag Reveals Best & Worst Parts About Pregnancy
Heidi continued, "I love, support, and appreciate women more than I ever have before. The strength and heart it takes every day. It has been more rewarding than I could have dreamed. God truly had made women to be extraordinary. Thank you for capturing this majestic moment @ivetteivens."
Pratt and Montag, whose love story was documented on the popular MTV reality series, welcomed their first child together in October 2017. 
In a recent interview with E! News, the gorgeous new mom attributed her 25-lb. weight loss to breastfeeding, as well as keeping up with her much busier lifestyle. 
Her motivation to look good from the inside out? "I just want to be really strong for Gunner," Heidi explained. "I grew up with my mom being really athletic and strong and outdoorsy so I want to be the same for Gunner. I just want to be able to be really strong to be able to hold him as long as I need to, and carry him as much as I want."