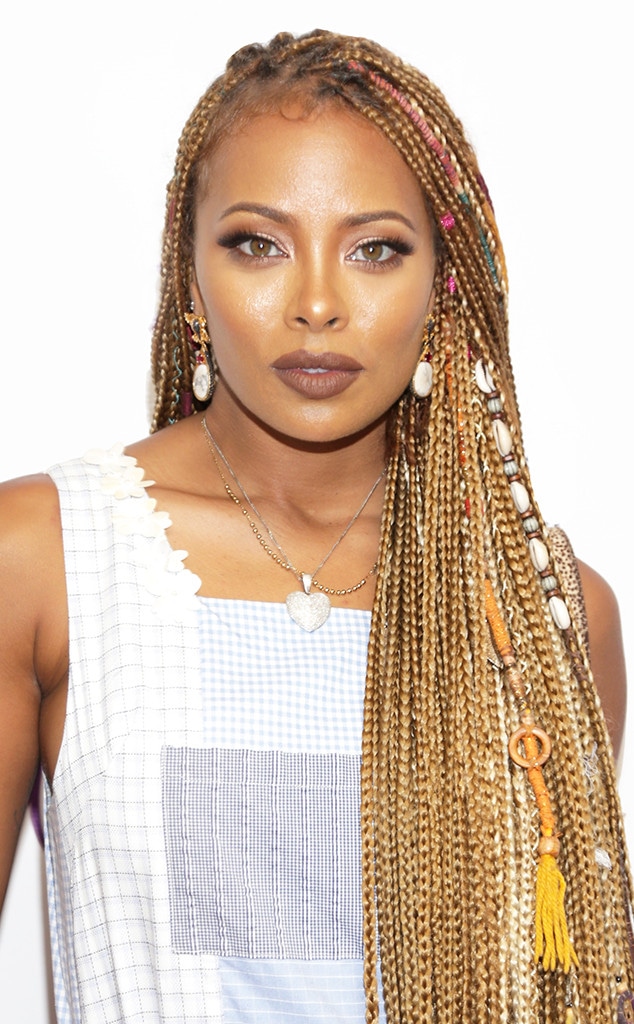 Jerritt Clark/Getty Images
Eva Marcille may be joining The Real Housewives of Atlanta, but that doesn't mean she has any interest in her co-stars' pre-existing feuds.
E! News caught up with the America's Next Top Model winner ahead of her debut episode, airing Sunday, Jan. 28, at the launch of Urban Skin Rx at Target stores, and when we asked for her two cents on the bitter fighting going on between Kim Zolciak and her enemies Kenya Moore and NeNe Leakes, she made it clear that she has no time for that.
"Life is a lot of drama. I don't have a take because I don't invest in it," she said. "It can be very nasty. I don't major in the minor. I have a three year who's turning four at the end of this month and then a child due in two months and a wedding to plan and a home to outfit and a city to learn so I have a lot more on my plate than to worry about people's perceptions of each other. It's so trivial to me."
So, how'd she get dragged into this messy circle in the first place? It all came down to her re-location to the ATL and her longtime friendship with the Queen of Bloop, honey. "Actually, it was kind of an organic move. I moved to Atlanta, my fiancé was running for mayor and I found myself back and forth to Atlanta over the past two and half to three years. And then more so when he was running so I decided to make the big move. I moved myself and my daughter to Atlanta," she told us. "And I've known Nene Leakes for years and she was one of my first calls when I moved here. I was like, 'Hey, I'm moving back to Atlanta, I'm older now, I don't know anyone. Where do I go, what do I do? Where's my gym, what's my spa, who's my nail tech?' And she goes, 'I'll teach you everything.' So that was my segue into Housewives. She introduced me to some of her friends. She took me to some of the venues here, including Kandi's restaurant. Kandi [Burruss] has a son who's a little younger than my daughter, but we're both moms of toddlers so it was an organic fit."
While she may hope to stay above the fray, the dramatic midseason trailer hints at some entanglement with Cynthia Bailey's suspicious new beau Will. "This man crazy," we see her tell NeNe. "Like, 5150 crazy." Does she know something about his player ways? It looks like it. We'll have to tune in to find out what sort of dish she comes ready to drop.
As for whether she hopes to turn this into a full-time gig, holding a peach and all, Eva's taking a "wait and see" approach. "You know, I'm a fan of seeing what the fans want before I decide this is what I want to do. I want to see what they want," she told us. "This franchise has been going on a very long time and been really successful and so to that, I think there is something very organic for Atlanta housewives and I don't want to be presumptuous so I'm going to sit back and see what everyone else thinks."
The Real Housewives of Atlanta airs Sundays at 8 p.m. on Bravo.
(E! and Bravo are both part of the NBCUniversal family.)