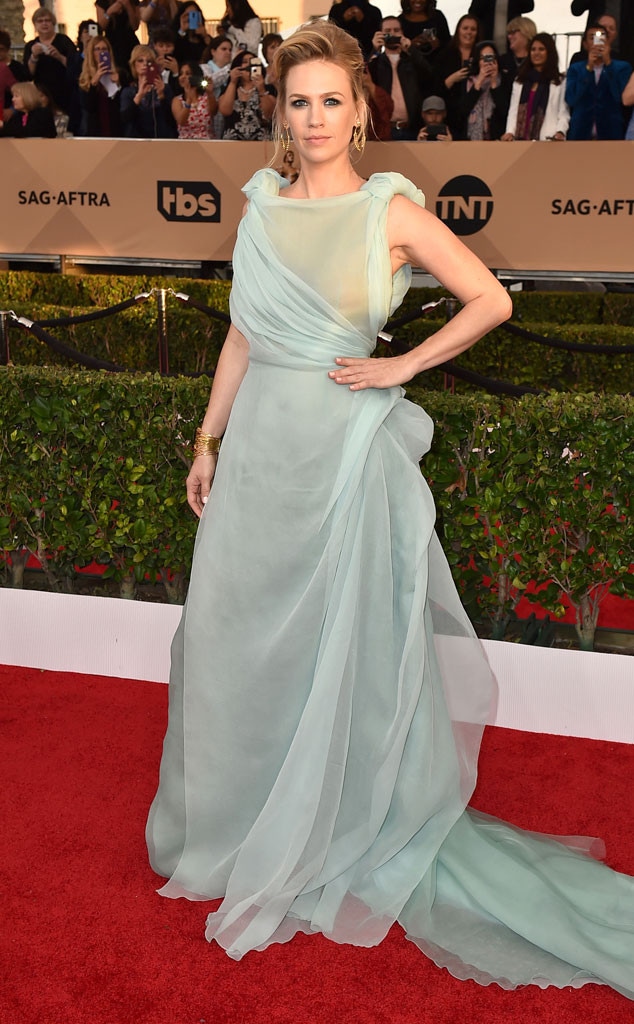 Jordan Strauss/Invision/AP
As a single mother, January Jones knows firsthand the challenges of balancing dating and parenthood.
In a new interview with Violet Grey, The Last Man on Earth star admitted it can be difficult to find a little alone time.
"And it limits your sex life for sure, " Jones told the beauty brand. "Because you can't bring someone home when your kid's coming into the room. Honestly, my son turns up in the middle of the night and asks for a massage, and then I fall asleep. I imagine that's what marriage is like [laughs]?"
Even though the 40-year-old actress "cherishes" her alone time, she loves parenting her 6-year-old son Xander.
"Sometimes I think I'd be a great hermit," she said earlier in the interview. "But I love my time with him—soon he won't want to sleep in the bed at night, and I'll be crawling into his!"
Still, Jones insists sex is important in a relationship.
"Sex, what's that?" she said with a laugh. "As my mom always said, sex is a gauge of your relationship, so if you have a good relationship you should be having sex regularly. Even if you're angry or you've been together for a million and five years. You have to force yourself to have that physical connection."
Speaking of relationships, Jones played it coy when asked if she's dating anyone. The Mad Men actress has recently been romantically linked to Bachelor star Nick Viall. Although, she hasn't confirmed a romance herself.
"No comment," she replied when questioned about her relationship status.
Even if she was seeing someone, Jones doesn't know if she'd ever want to get married.
"I thought I would marry the boyfriend I was with in my early 20s and we would have loads of babies. But then he cheated on me, and I was like, Oh," she told Violet Grey. "After a series of disappointments, I've just gotten more and more comfortable with myself, where I don't need a partner to be happy. I was thinking about this in the car the other day: I don't know that I'd want to get married unless I met the love of my life and it was important to him. Give me the ring but keep the paperwork."
To read the full interview, visit VioletGrey.com.