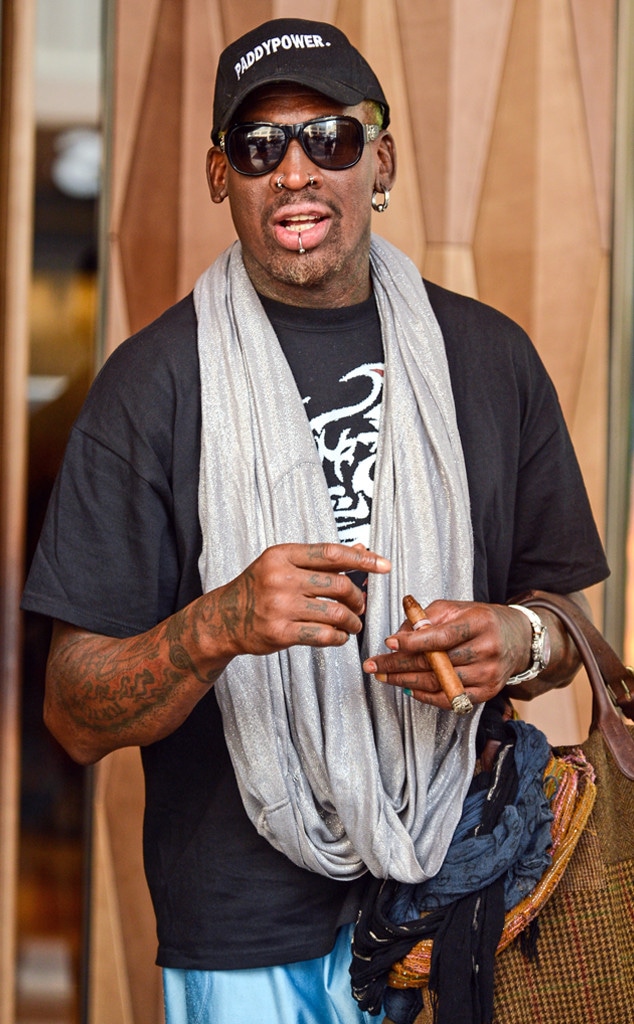 Ray Tamarra/Getty Images
UPDATE: Dennis Rodman has pled guilty to two counts of misdemeanor DUI, a rep for the star confirms to E! News. 
The rep shares in part, "Dennis is approaching 60 days sober, going to counseling and AA meetings and enjoying the new version of himself." 
According to TMZ, who was first to report the news, Rodman's probation was reinstated. 
______
Dennis Rodman is taking one step at a time following his DUI arrest and subsequent rehab treatment.
A little over a week after entering treatment in New Jersey, the former basketball star is out and hoping to make better decisions.
He took to Twitter to share a video about his "respect and love" for his fans and followers who've continued to support him.
"Hey this is Dennis Rodman here in Jersey Very cold here, but a sunny day," he began. "But just [wanted to] thank all you guys out there, at least some respect and love for me to try to get things right. I'm hoping for things to be right, but not perfect, but somewhat on the right path. But anyway, guess what? See you guys soon."
Meanwhile, Rodman entered rehab after getting arrested for driving under the influence earlier this month.
E! News confirmed the 56-year-old was arrested in Newport Beach, Calif., at 11 p.m. on Saturday, Jan. 13. The Newport Beach police told us he was released on his own recognizance about seven hours after his arrest.
The arrest marked his second DUI. He was previously arrested on Dec. 22, 1999, on suspicion of driving under the influence to which he pleaded guilty.
Following that arrest, he attended a three-month alcohol program and paid an estimated $2,000 in fines.
(This story was originally published Friday, Jan. 26, 2018 at 10:13 a.m. PST)