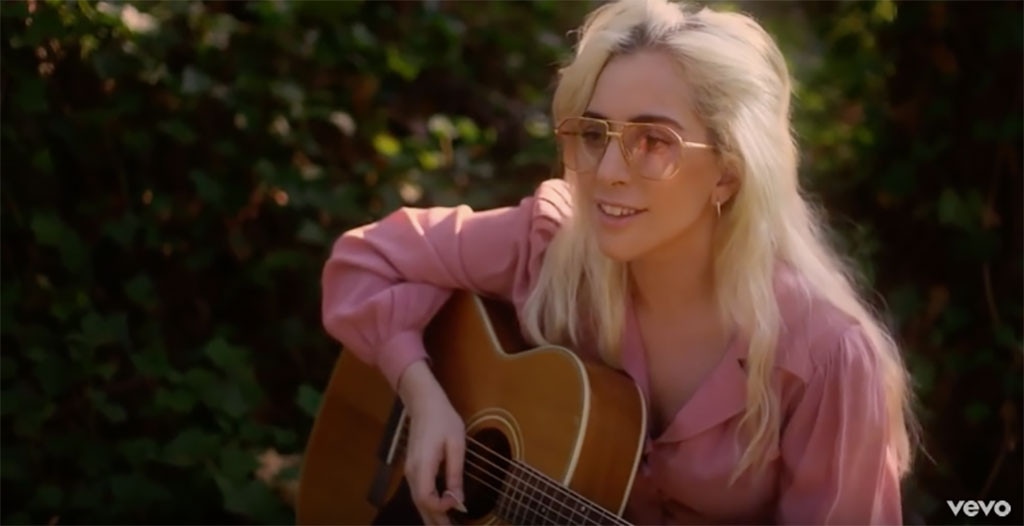 Lady Gaga brought it back to the basics for her newest music video. 
This year's two-time Grammy nominee released a piano rendition and accompanying stripped down visual for her hit track, "Joanne (Where Do You Think You're Goin'?)," inspired by her late aunt, Joanne Germanotta. Gaga pays tribute to Germanotta, who influenced the eponymous track and the star's fifth studio album, with the opening words, "Joanne was my father's sister who died at the age of 19 from the auto-immune disease Lupus. My father was only 15 when she passed away."
Throughout the understated visual, the songstress keeps the attention on the music as she sings and plays behind a keyboard and frolics through the woods with a guitar. Her vocals are crystal clear backed solely by a single piano. 
The scenes are picturesque as cameras capture the star twirling outside and hone in on her expressive face. The visual alternates between color and black and white as Gaga walks alone down a street and joins friends for a round of pool at a bar. There's a noticeable addition to the song as she concludes with the phrase, "Call me Joanne. xo, Joanne. xoxo, Joanne."
"Joanne Stefani Germanotta 03.12.55-12.18.74," a slide reads at the end of the video. 
"My connection to her has been strong my whole life. I always wondered what it was—the mystery of Joanne—this person that I never got to meet that was an absolute tornado of both love and tragedy," Gaga told E! News of her aunt in 2016. 
"She was a powerful, beautiful force in my family's life and then it's like a beautiful light that just goes out, so I've always used the fact that she didn't get to live the rest of her life as a sense of strength and power within me that I have to go out and live the rest for her."