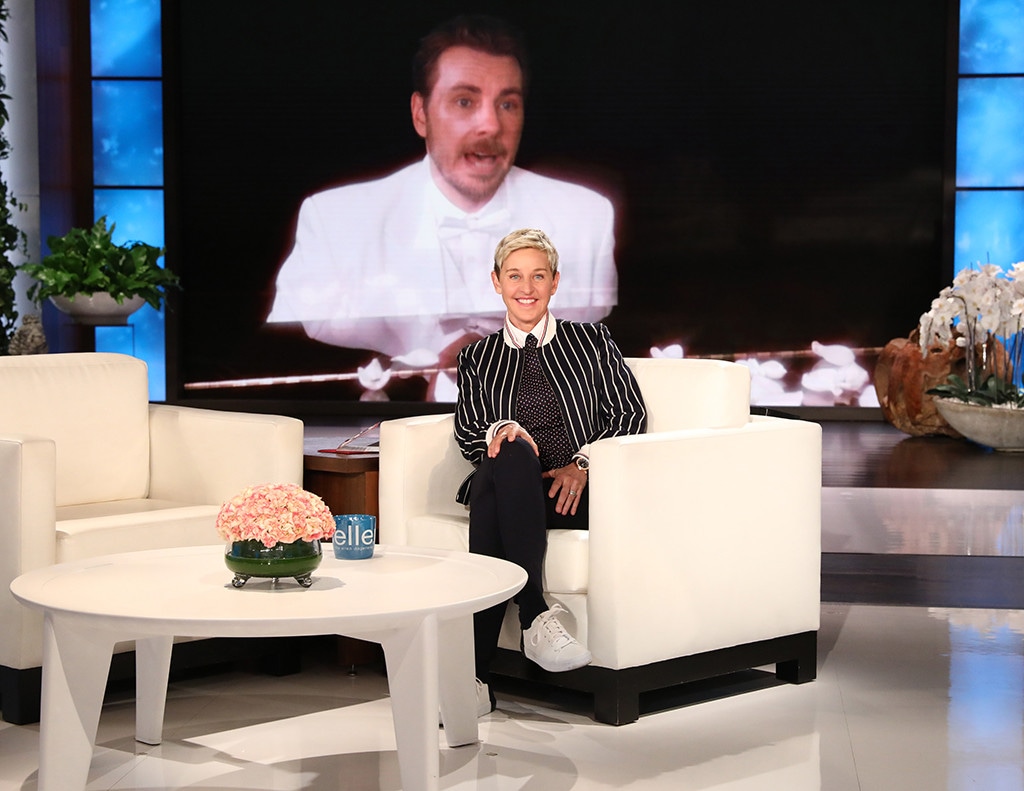 Michael Rozman/Warner Bros.
Ellen DeGeneres is turning 60, and Dax Shepard wanted to celebrate her birthday with a sexy serenade.
Dressed in a white suit, the CHIPS star crooned the special tune on Friday's episode of The Ellen DeGeneres Show.
"Happy birthday, Ellen!" Shepard said, sitting at a rose-covered piano "I can't believe you're turning 60, but I have to say: 60 has never looked so sexy." 
As the actor started to tickle the ivories, he began to sing about his love for the talk show host.
"I know that Portia's your girl," he sang. "But if you were single and straight, I'd rock your world."
Throughout the number, he sang about DeGeneres' dance moves, pranks and even her childhood hair. He also made a few jokes about the host's net worth.
"If I could be with you, I'd be the luckiest guy," he crooned. "Then you could hook me up with a check from Shutterfly." 
Of course, he ended the song by complimenting the birthday girl. 
"60, so sexy. You get better with time like a really fine wine. You're my everything," he sang before adding, "Did I mention all your money?"
Watch the video to see the hilarious birthday song.
Shepard wasn't the only one in his family to send DeGeneres a birthday wish. His wife Kristen Bell gifted the host with a T-shirt that read, "It took 60 years to look this good" and showed two thumbs pointing back at the wearer.
"But I don't think it's pointing to your face," Bell said. "I think it's pointing to your heart."
"It's the truth," The Good Place star added, giving DeGeneres a hug, "because you give so much joy and you have had 60 years of wisdom in how to share that joy to the greatest degree possible and we're all just very grateful."
To see the full episode, watch The Ellen DeGeneres Show today at 3:00 p.m. at EST.