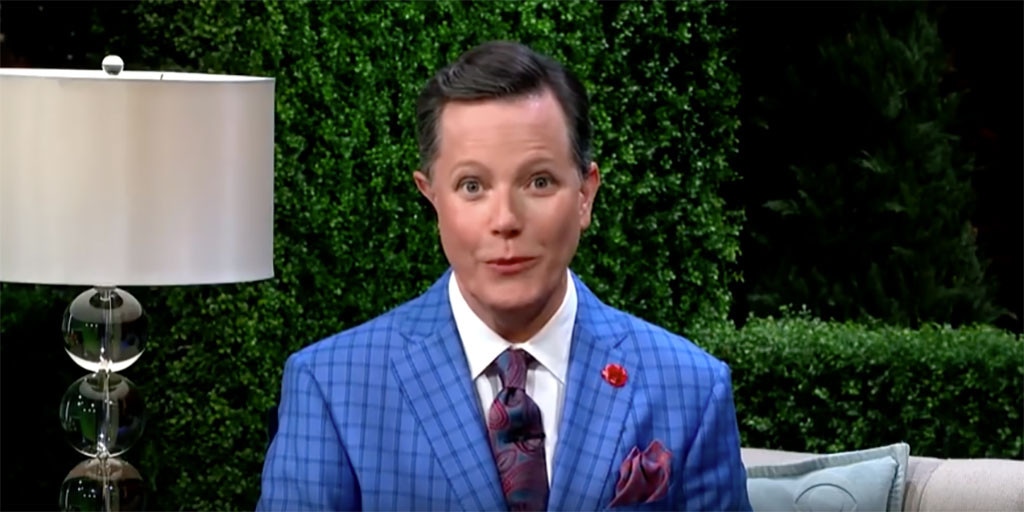 YouTube
Break out your yoni eggs and butterfly tears!
In honor of Gwyneth Paltrow's upcoming Goop summit, "In Goop Health," the mogul teamed up with Stephen Colbert and his lifestyle brand, Covetton House, to—as he said Thursday night—"bring you an exclusive line of aspirational, medically adjacent productpportunities" called "Covoopetton." Ok, so the whole thing is one big joke, but play along. During Thursday night's interview, the two stars kept the parody going by sitting down on Colbert's Covetton House set of "baroque simplicity" and "shabby elegance," where the two greeted each other with "Namaste."
While the late-night host was excited for their partnership, Paltrow had to clarify. "We're not partnering. We prefer the term 'conscious coupling,'" a nod to the "conscious uncoupling" Paltrow used to describe her separation from ex-husband Chris Martin.  
Next, it was yoni egg time. "I've had five today," Colbert said. "They're a little hard to chew, but they do the job." Except, they're not meant for eating—they're for your vagina. 
"That explains the heimlichs," Colbert quipped. 
Soon it was time to hydrate. While the host opted for a glass of bee pollen and kale, Paltrow sipped a mix of chia sees, macho and tears "shed by butterflies during Oprah [Winfrey]'s Golden Globes speech."
"Is there any way could I try?" Colbert asked.
"Are you mortal," Paltrow inquired, to which he said, "I think so." As the star retorted, "It's not safe for you."
After not-so-peacefully demonstrating binaural meditation with the sounds of a humpback whale, Colbert asked the actress if there was a product to achieve "that unique, one-of-a kind Gwyneth glow."
In fact, there is a face cream. "That stuff is far too powerful for your kind," Paltrow warned. "I think you might have used too much."
As you can tell from the photo above, he did. Check out the hilarious clip above for the full spoof!