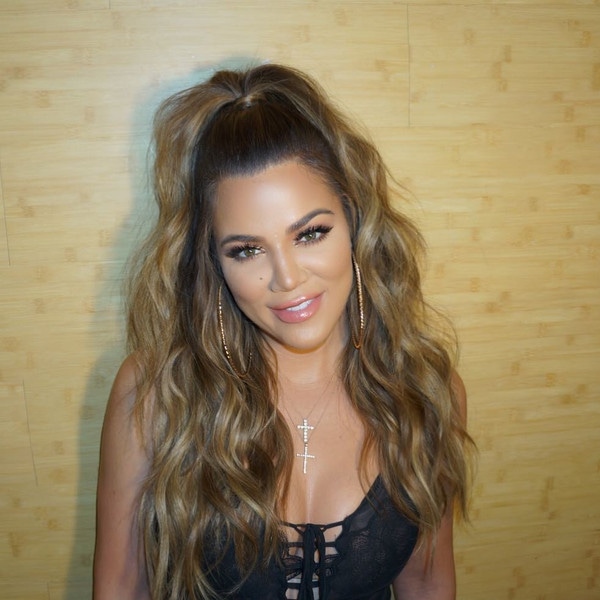 Instagram
Khloe Kardashian isn't afraid to address the realities of her changing figure. 
The E! reality star, who is pregnant with her and boyfriend Tristan Thompson's first child, took to Twitter Thursday with a few candid confessions about her physique. Khloe admitted to having cellulite on her legs, quoting an explanation that read, "'Pregnancy may make cellulite look worse for a while, because the weight that you gain in pregnancy could make it more noticeable.'"
She continued, "I feel like I've always had cellulite but it's way more prominent at the moment."
On a positive note, Khloe said she hasn't gotten stretch marks, which she attributes to being "chubby" years ago. 
Ever since the 33-year-old went public with her pregnancy in December, KoKo (who is quickly approaching the 7-month mark) has kept fans up to date on the ups and downs of her journey to baby. 
As was the case before she became pregnant, Khloe's overall health and wellness is a main priority ahead of giving birth. She described on her app, "Being pregnant, it's a whole different type of self-care. I still exercise to maintain my sanity and also to feel good about myself, but my workouts are not as intense as they once were."
Kardashian explained, "I'm also eating differently because, of course I have cravings, but I want to make sure I'm supplying my baby with the proper nutrients. So I'm focused on being healthy mind, body and soul for myself and the baby."
Cellulite or no cellulite, Khloe is so excited to become a mom and it certainly shows!
Keeping Up With the Kardashians returns this September, only on E!