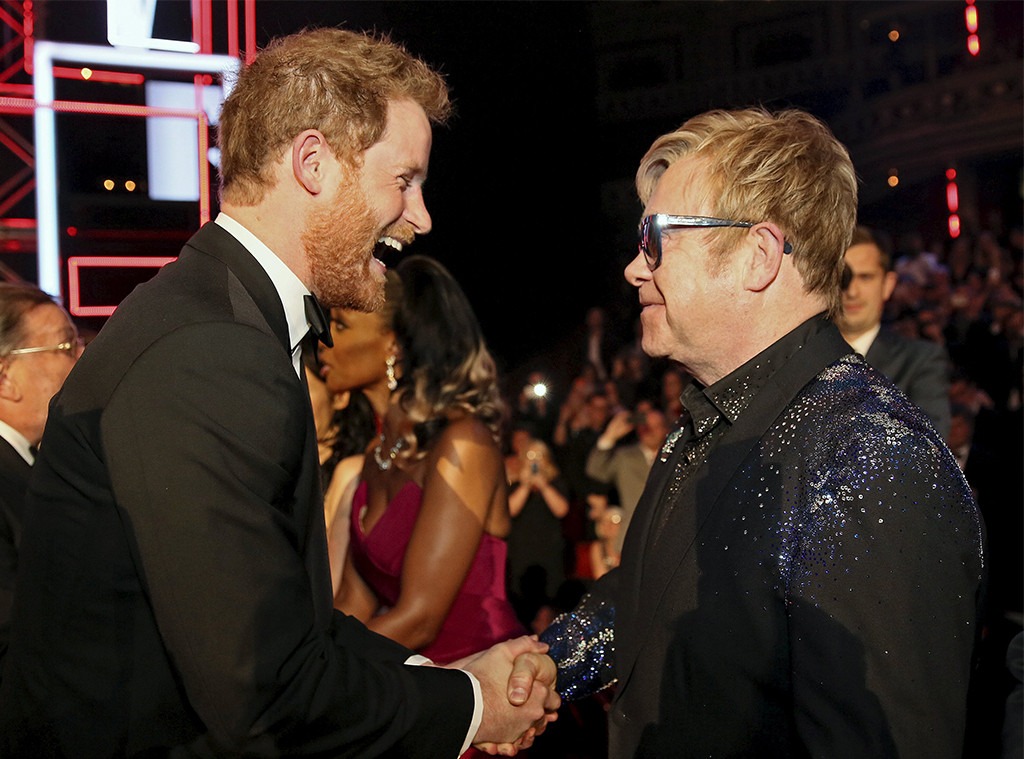 Paul Hackett - WPA Pool/Getty Images
Elton John is awaiting his invitation to Prince Harry and Meghan Markle's upcoming wedding.
The legendary singer, who was friends with Harry's late mother, Princess Diana, and has worked with the royal on various projects over the years, was asked about Harry and Meghan's wedding during an interview on ITV's Lorraine Thursday.
"I spent some time with him at Google camp in Sicily last summer and I could tell that he was totally in love," Elton shared. He then added that Harry didn't reveal too much about his relationship with Meghan, but Harry did tell Elton at the time that he's in love.
"And I thought, 'Good for you,'" Elton said in the interview. "Both those boys seem to have be ecstatically happy and that's all you want people to be, no matter who they are. When people get married, you want it to last, you want them to be happy. I'm happy for him, I hope they have a wonderful day."
So will Elton be attending the wedding?
The singer revealed he hasn't been invited just yet but that it would be "nice" to attend.
"Both of those boys are very special to me because of their mother," he shared. "He's a good boy, his heart's in the right place and all you want is for people to be happy."
Princess Diana passed away 20 years ago in August 1997. During Elton's interview, he talked about the 20th anniversary of her death and how he remembers her.
"She was just loved by people because she had that great ability, which her son Prince Harry has inherited, where she could walk into a room of people and make them feel at ease as if she'd known them all her life or all their life," Elton said. "And that's an incredible talent to have."
Elton went on to add that Diana was a "great friend" to him and though the duo had a falling out they reconciled before her death.