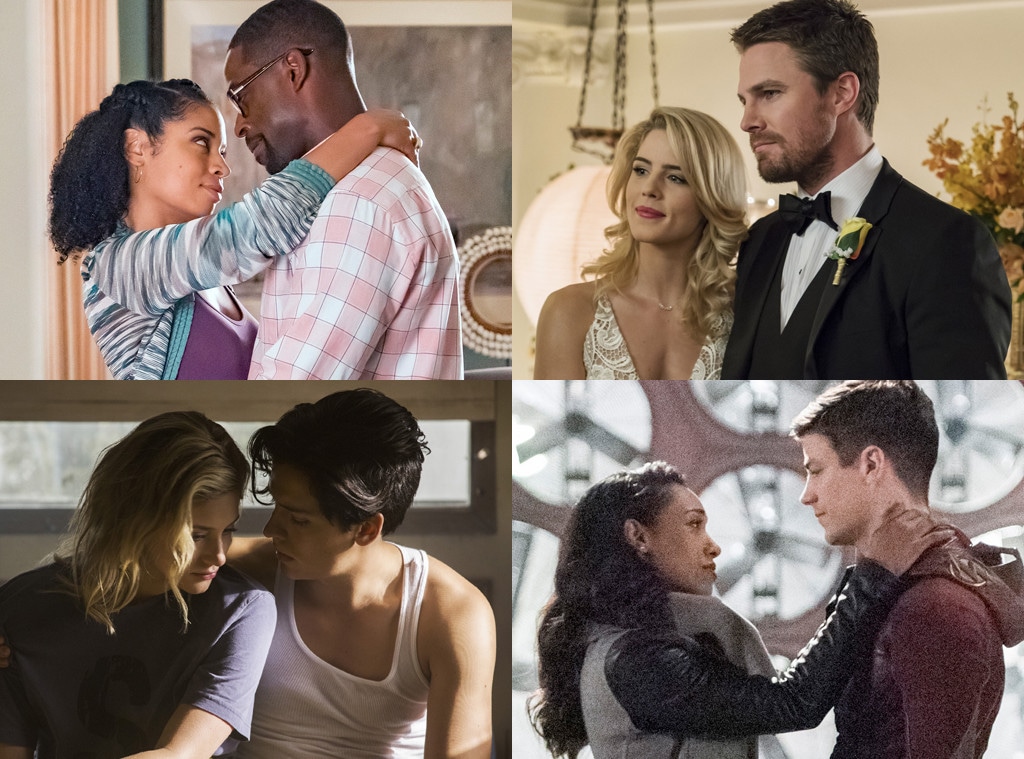 NBC; CW
It's that time of year again!
With Valentine's Day right around the corner, it's time to celebrate love on TV by figuring out which TV couple is the top TV couple. 
Our annual TV's Top Couple tournament officially launches this Monday, with 64 competitors vying to escape elimination and make it to the end, thanks to your votes. 
The only way those competitors can even make it to the initial 64 is through your nominations, which is what we're asking for today!
There are just a few guidelines to remember before you get to nominatin'...
Couples are eligible if they: 
—Were/are on a primetime or streaming show that released new episodes in 2017 or 2018
—Were together in 2017 or 2018 (Meaning they kissed, hooked up, or expressed romantic love to each other—we love our dream ships too but they can't all be included!) 
You only need to submit each couple's name once, but feel free to rally your friends and fellow fans to boost support. Multiple nominations for the same couple from the same person only count as one nomination, but you can nominate multiple couples. 
Nominations close Sunday, January 28 at 5 p.m. PT/8 p.m. ET. 
You can nominate by leaving a comment below, or by using the hashtag #TopTVCouple on Twitter. 
That's it, so go forth and nominate!