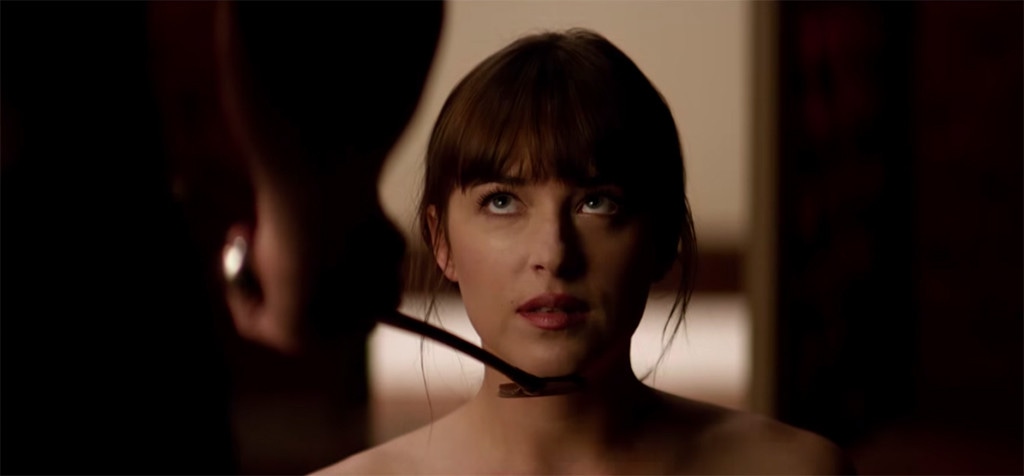 Universal Pictures
The world of Christian Grey and Anastasia Steele is opening its doors to you. 
Ahead of the final silver screen chapter to E.L. James' BDSM-inspired love story, Fifty Shades Freed, fans are getting the chance to physically walk into their lives. According to an announcement from Universal Pictures, a pop-up experience—dubbed "Fifty Shades Brought to Life"—will open in Calif. and will be free to the public. 
"The world of Christian Grey and Anastasia Steele will be brought to life in F I F T Y, a pop-up experience with six artfully designed rooms inspired by the Fifty Shades phenomenon," a press release described. "The immersive installation will feature custom art pieces, along with costumes and props from the film." The only question that remains is: will there be a Red Room of Pain? 
There is one catch—the pop-up will only last for three days, from Feb. 2 through Feb. 4 from 12 p.m. to 10 p.m. To get in, fans can pre-register or walk up during specified time slots. 
Naturally, the experience has piqued the interest of some Fifty Shades enthusiasts, but unfortunately, the mysterious exhibit is being kept under wraps as far as specifics go. 
For those raising their hand to go, you can sign up for message reminders for when reservations are available. 
So, what do you think this experience has in store? Sound off in the comments below!
Fifty Shades Feed hits theaters Feb. 9.