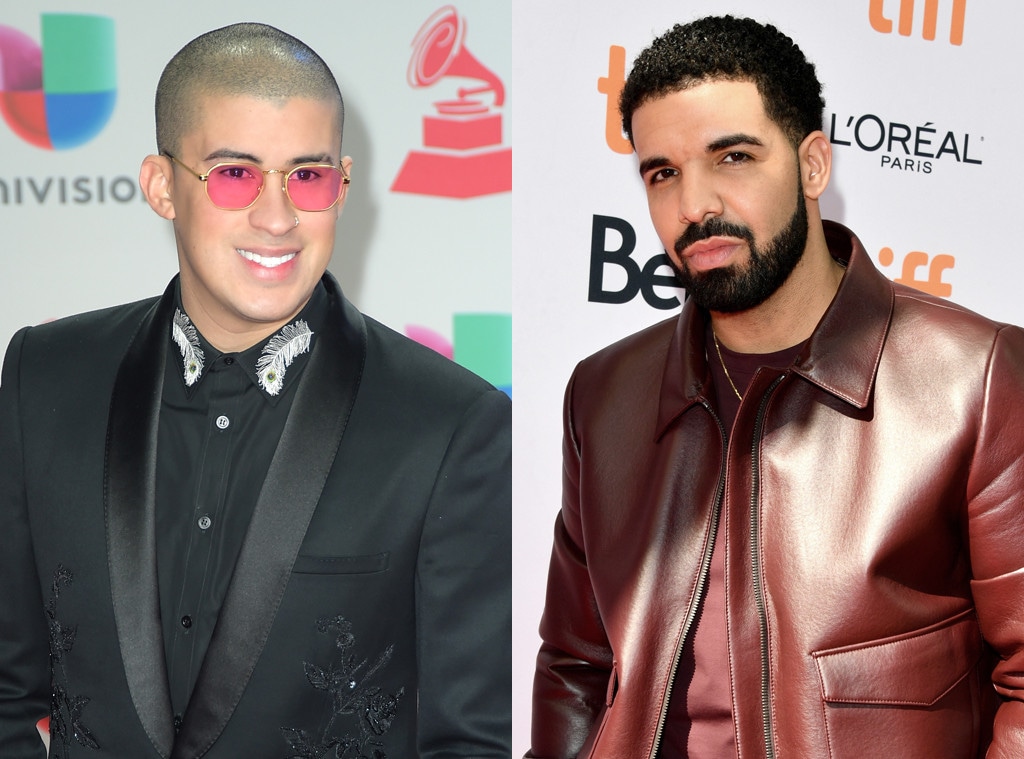 George Pimentel/WireImage, Gustavo Caballero/Getty Images
Is everyone ready for a song with Bad Bunny AND Drake? Well, it is happening! 
E! News can confirm that the "Soy Peor" rapper and "God's Plan" star hit a Miami studio together last night. They're working on a collaboration like no other, according to a source.
Both Bad Bunny, 23, and Drake, 31, shared separate posts on their Instagram accounts of their big night. 
Maybe this project was a long time coming because, in 2017, Bad Bunny and J Balvin released "Si Tu Novio Te Deja Sola" which included a Drake reference. 
In Spanish, Bad Bunny says, "I feel sorry for Casper, but J.Lo is leaving with Drake."
Yep, he said that! 
In a video shared by them in the studio and Drake even sends a message to Bad Bunny's fans saying, "I'm coming for you." 
Meanwhile, Drake shared his own video on Instagram Stories where he calls Bad Bunny "el mejor" which means "the best" in English. Plus, we can even hear a snippet of a song that might just be the one that they're working on.
Are you as excited about this collaboration as we are?