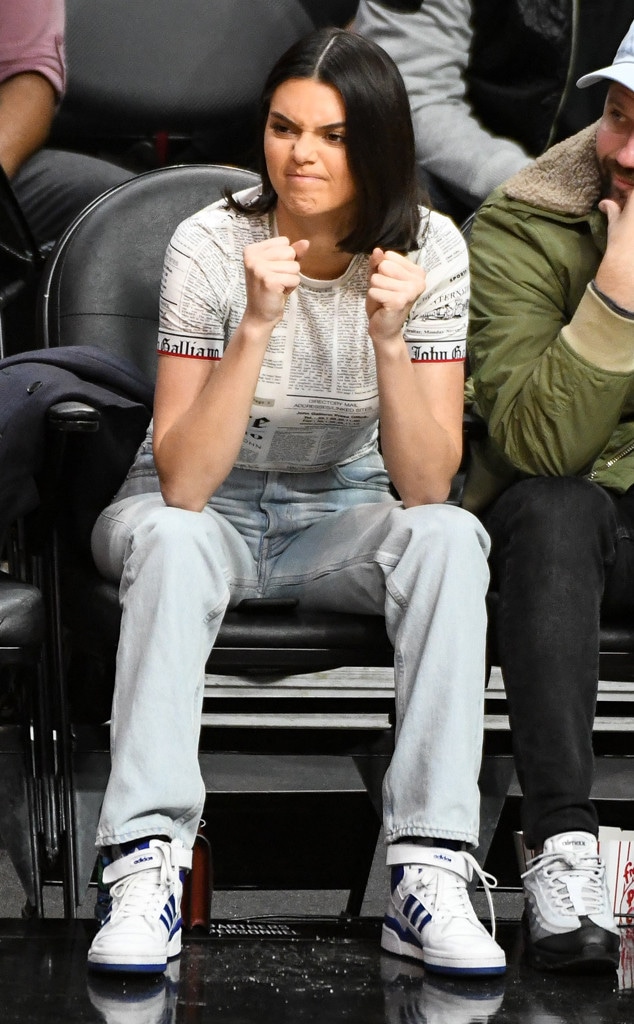 Allen Berezovsky/Getty Images
It looks like Kendall Jenner is still Blake Griffin's no. 1 fan.
The 22-year-old model cheered on the 28-year-old basketball star while sitting courtside at Wednesday night's game between the Los Angeles Clippers and the Boston Celtics.
Sitting next to producer Michael D. Ratner, the Keeping Up With the Kardashians star really showed her enthusiasm for the game—even clenching her fists and scrunching her face after a play. 
Unfortunately, Griffin's team didn't secure a victory. The Celtics beat the Clippers 113 to 102.
Like any member of the Kardashian family, Kendall showed up to the game in style. She wore a newspaper print T-shirt by John Galliano, jeans and blue and white Adidas sneakers, which would certainly get brother-in-law Kanye West's approval.
She also snacked on a pretzel during the game.
Either way, Kendall has a lot on her plate right now. In addition to her modeling, the reality star is a new auntie to Kim Kardashian and Kanye's third child Chicago West.