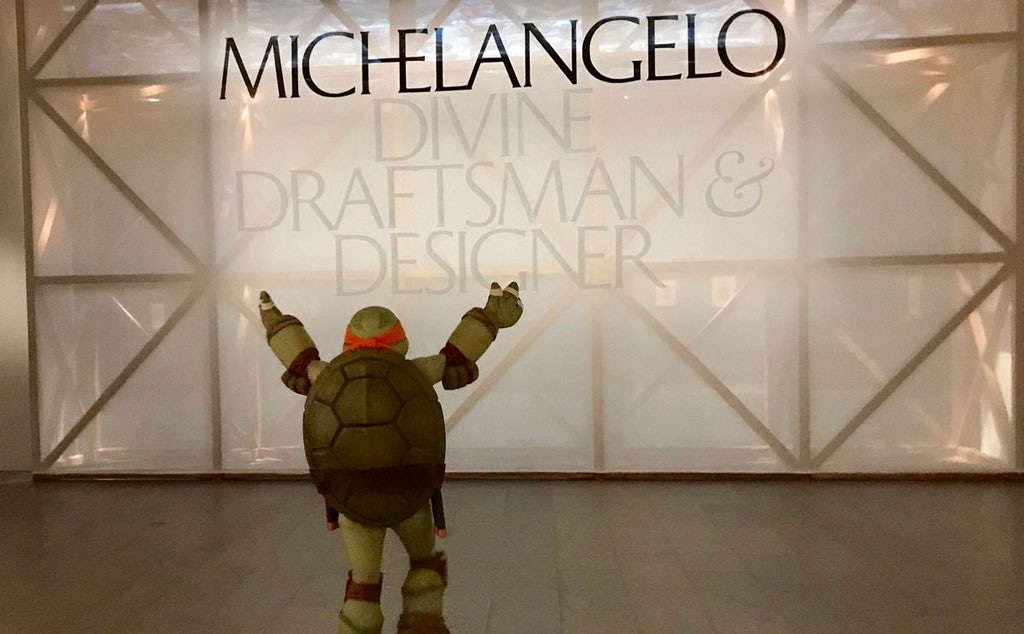 Twitter/The Met
The Metropolitan Museum of Art had a celeb visitor on Thursday morning.
Michelangelo, the Teenage Mutant Ninja Turtle, stopped by the iconic New York City museum to visit the (artist) Michelangelo exhibit. The Met Twitter account shared pictures of the visit on social media Thursday.
"This morning we welcomed Michelangelo, one of the Teenage Mutant Ninja Turtles (@TMNT) at The Met," the tweet read. "Our celebrity guest came to see the work of an artist who happens to share his name."
Pictures show TMNT Michelangelo admiring the artwork of Michelangelo di Lodovico Buonarroti Simoni, the famed Italian artist who passed away in 1564 at the age of 88.
Describing the exhibit on its website, The Met states, "This exhibition presents a stunning range and number of works by the artist: 133 of his drawings, three of his marble sculptures, his earliest painting, his wood architectural model for a chapel vault, as well as a substantial body of complementary works by other artists for comparison and context."
The exhibit is open now until Feb. 12.
You can check out more details on the exhibit HERE.