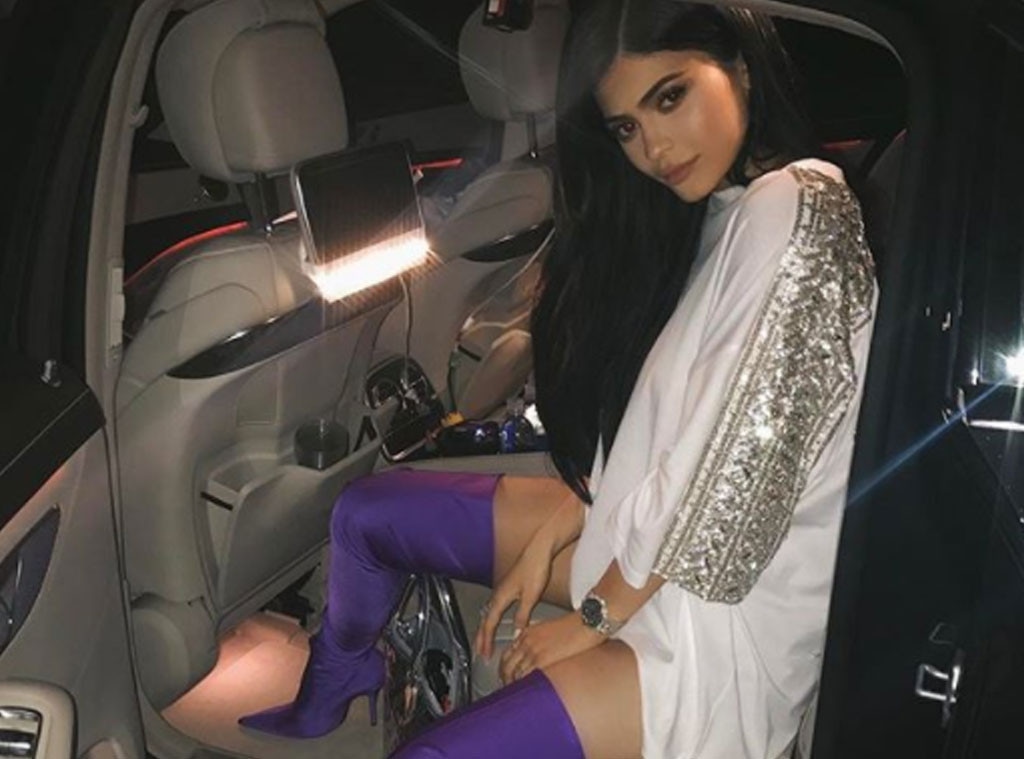 Instagram
Let's be honest: For Hollywood standards, the Kardashian-Jenner family is a pretty open book.
Whether allowing cameras into their homes or documenting their day-to-day routines on social media, the Keeping Up With the Kardashian stars are very generous in sharing their lives with fans.
But in recent months, Kylie Jenner in particular has chosen to live a much more private life that includes a lot less selfies and appearances in front of a camera.
At the same time, followers of the businesswoman haven't been able to ignore the reports that Kylie is pregnant and expecting her first child with Travis Scott.
The combination has made the interest and popularity involving Kylie greater than ever before.
Even with more than 100 million Instagram followers and the unofficial title of selfie queen, Kylie hasn't shared a photo of herself from the chest down since early October. Instead, she's focused primarily on documenting updates regarding her Kylie Cosmetics line. 
Back in November, E! News learned that Kylie received a party that was described as a pajama brunch-themed celebration. Fans were left searching for any details or photographic evidence of the gathering on social media. Ultimately, they were left empty-handed.
And when Khloe Kardashian announced to her family that she was expecting her first child with Tristan Thompson, viewers were confident that Kylie would be on-hand to witness the moment. After all, it's family over everything in this household.
But as fans quickly found out, Khloe had to FaceTime her younger sister to share the big news. "Stop! Are you kidding because I'm going to cry?!" Kylie squealed. "I'm so happy for you! And Tristan!" 
The rare posts and appearances have made the appetite for answers and information only higher. When a family member was booked on a talk show or interviewed by a journalist, the odds were high that a question involving pregnancies would be included. As a result, people tuned in hoping for some scoop. 
Ellen DeGeneres was unsuccessful when she asked Khloe to confirm Kylie's pregnancy. Kim Kardashian opted to drink a sardine smoothie instead of answering James Corden's question. And when addressing the baby speculation to Billboard, Travis simply stated: "I don't want to talk about that. They're just guesses. Let them keep fishing."
For better or for worse, that's just what fans will do.
In fact, recent events have reminded followers that keeping up with Kylie is something that shouldn't be taken for granted. Need proof? Just look at the Internet's reaction when Kylie didn't appear in any of the 25 days of Kardashian Christmas cards.
When Kylie is ready to come back to the spotlight, we have no doubts pop culture fans will be ready to welcome her with open arms. And yes, they may try to purchase a lip kit before it sells out in record time again. That's the power of King Kylie. 
Keeping Up With the Kardashians returns this September, only on E!