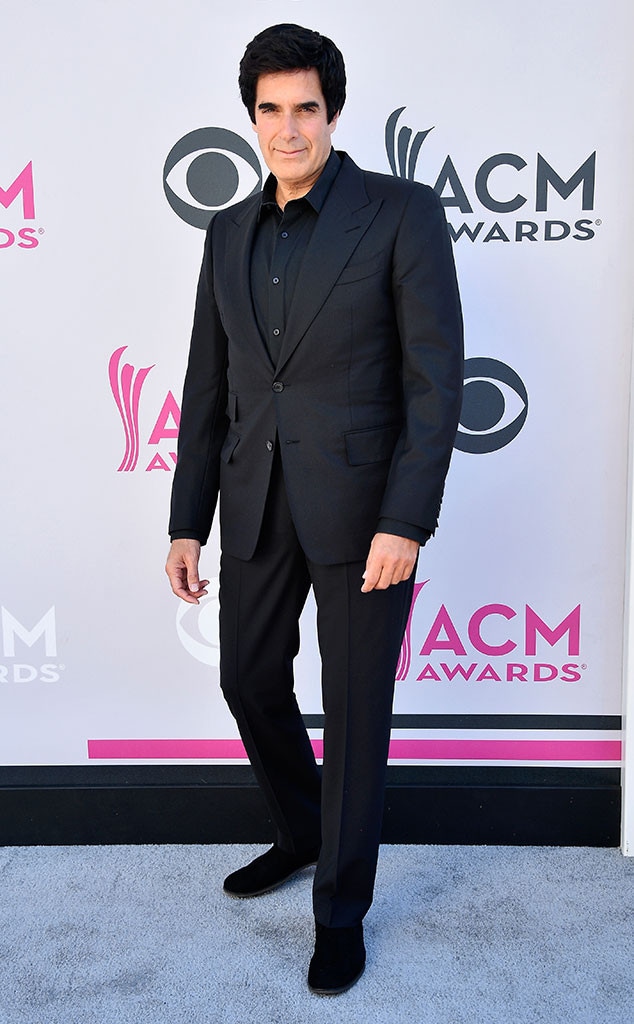 Frazer Harrison/Getty Images
David Copperfield is speaking out about the #MeToo movement amid a new accusation of sexual assault. 
In a lengthy statement voicing support for victims of sexual abuse, the famous illusionist also described how his life was "turned upside down" by what he claimed were false allegations made against him more than a decade ago. In 2007, a woman accused Copperfield of sexually assaulting her at his Bahamas home. Charges were never filed against him and the woman was later arrested for allegedly falsely claiming another person assaulted her. 
Additionally, a former model recently told The Wrap that in 1988 she was drugged and assaulted by Copperfield after meeting him at a modeling contest the celebrity was judging. Then 17, Brittany Lewis (who was living in Utah at the time) said Copperfield invited her to a show in California. Following the show, she claimed he invited her to a bar and noticed him pouring something into her glass. 
Lewis said she then "blacked out," but remembers Copperfield kissing her and taking her clothes off. The next day Copperfield allegedly told the teen he did not penetrate her and made her write a letter "saying she was okay." Lewis said she reported the accusations to the FBI in 2007. 
Copperfield wrote on social media Wednesday, "The #MeToo movement is crucial and long overdue. We all want people who feel they've been victims of sexual misconduct to be empowered, and as a rule we should listen, so more will feel comfortable coming forward. It's important."
"But imagine what it's like," he added, "believing in the movement, and having also been falsely accused publicly in the past."
David shared, "To have your life and your family's life turned upside down.  Three years and hundreds of stories reported on a false claim investigated by the FBI, where the end result was that the accuser was caught by law enforcement making the same false claim about another man. The proof was on tape.  The accuser was arrested and charged." 
He then touched on his own "innocence," and the affect falsely alleging a crime can have on actual victims who want their stories heard and believed.
"I've lived with years of news reports about me being accused of fabricated, heinous acts, with few telling the story of the accuser getting arrested, and my innocence," Copperfield wrote. "Knowing that false accusers can negatively impact the believability of others and are a true disservice to those who have been victims of sexual misconduct, I didn't draw attention to it."
The 61-year-old magician concluded his statement with a plea, alluding to the "storm" he is currently going through. 
"So while I weather another storm, I want the movement to continue to flourish," Copperfield said. "Always listen, and consider everything carefully, but please for everyone's sake don't rush to judgment."
E! News has reached out to Copperfield's rep and attorney for comment.