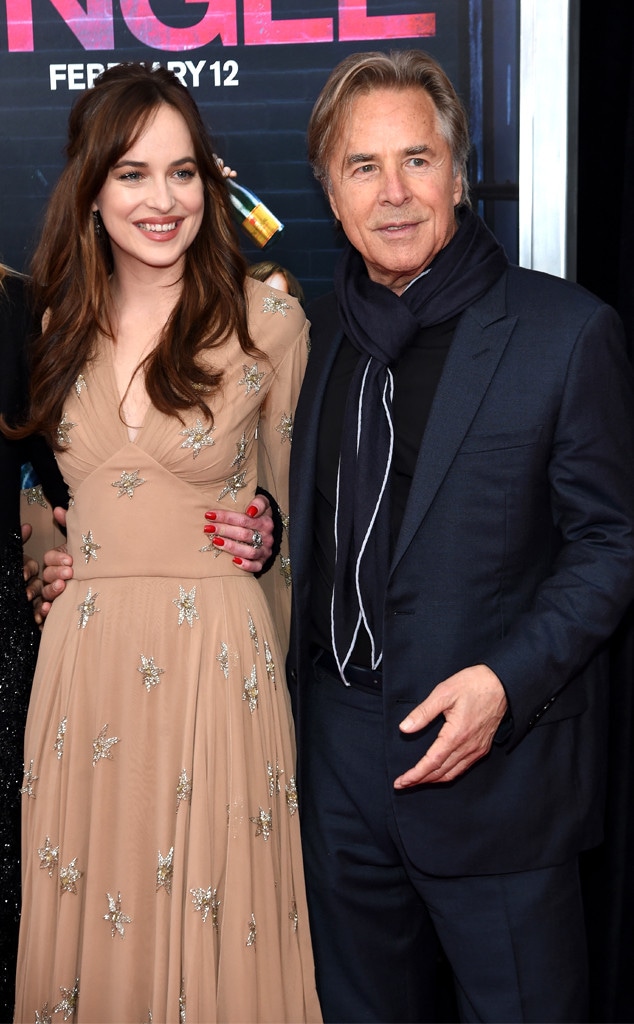 Jamie McCarthy/Getty Images
Sometimes, not even mom and dad can escape the tabloid headlines surrounding their family.
It's no secret that Dakota Johnson and Chris Martin have been getting closer in recent weeks. As a result, romance rumors have been popping up left and right.
When attending the National Television Awards Tuesday night in London, Don Johnson was asked about his daughter's possible new relationship. His answer may surprise a few people.
"Yeah, that's... uh troubling, isn't it?" he joked to Digital Spy. "No, she's a big girl, she can handle herself!"
Is it just us, or did dad just confirm the romance rumors?             
While Dakota and Chris remain silent, the pair has been spotted out together on multiple occasions. Earlier this month, photographers captured the Fifty Shades Darker star and Coldplay frontman grabbing dinner at Soho House in Malibu.
There also were photos of the famous duo enjoying a day at the beach.
And just last week, the rumored new couple attended the launch of Stella McCartney's Women's Autumn 2018 and Men's Autumn/Winter 2018 Collections at SIR Studios.
"They were in the main room, which was quite empty and were holding hands the whole time," an eyewitness told us. "They were talking to Mark Ronson and a few people approached him."
Perhaps we will get some more clarification as the Fifty Shades Darker movie release date approaches. Something tells us Dakota will be asked if she has a Valentine when the film is released February 10.