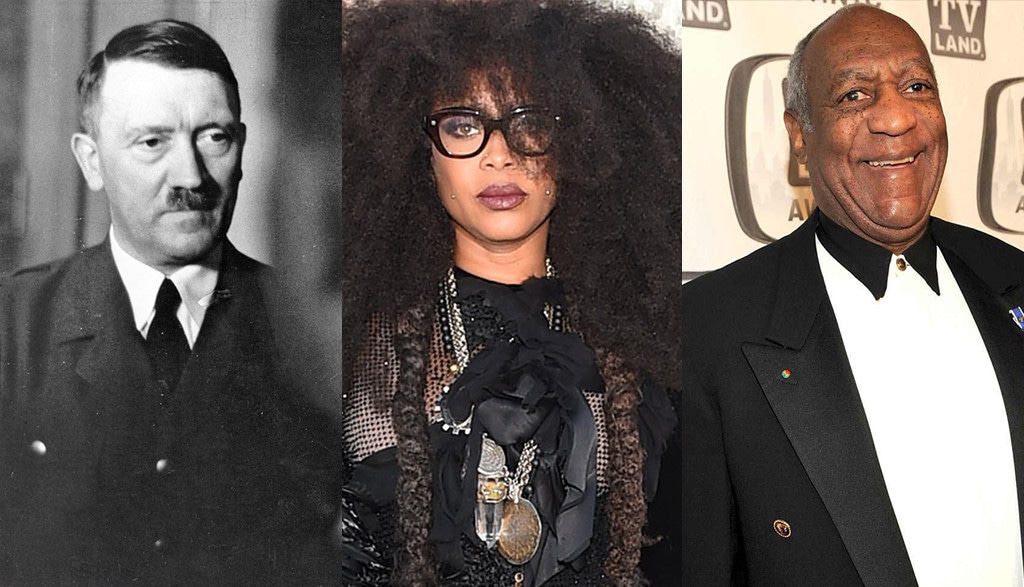 Getty Images
Erykah Badu is raising eyebrows with some controversial comments about late Nazi leader Adolf Hitler and comedy star Bill Cosby.
She made her comments about Hitler, whose policies led to the murders of six million Jews during the Holocaust, and Cosby, who awaits a retrial over sexual assault allegations, in an interview with Vulture that was posted on Wednesday.
"I'm a humanist. I see good in everybody. I saw something good in Hitler," Badu said.
When asked to elaborate, she said, "Hitler was a wonderful painter."
"Poor thing. He had a terrible childhood," she continued. "That means that when I'm looking at my daughter, Mars, I could imagine her being in someone else's home and being treated so poorly, and what that could spawn. I see things like that. I guess it's just the Pisces in me."
When asked if she thinks someone as evil as Hitler forfeited the right to other people's empathy, Badu replied, "Why can't I say what I'm saying? Because he did such terrible things?"
In the interview, the singer also said, "I'm not an anti-Semitic person."
Ethan Miller/Getty Images
"But if he's sick, why would I be angry with him?" the singer said. "The people who got hurt, I feel so bad for them. I want them to feel better, too. But sick people do evil things; hurt people hurt people. I know I could be crucified for saying that, because I'm supposed to be on the purple team or the green team."
"People can be bad for certain things. They could be bad around children. They could be bad with power," she continued. "Are those people all 'bad'? Could be. Maybe they need to get kicked off the planet. I don't know. Each thing is individual. There aren't rules for how we can or should think about something. We don't have to believe everything we're hearing. At least I don't think we do. I'm glad I don't watch this stuff...Everything. I read the description of an empath and I think I fit the description pretty well. It's about absorbing people's feelings."