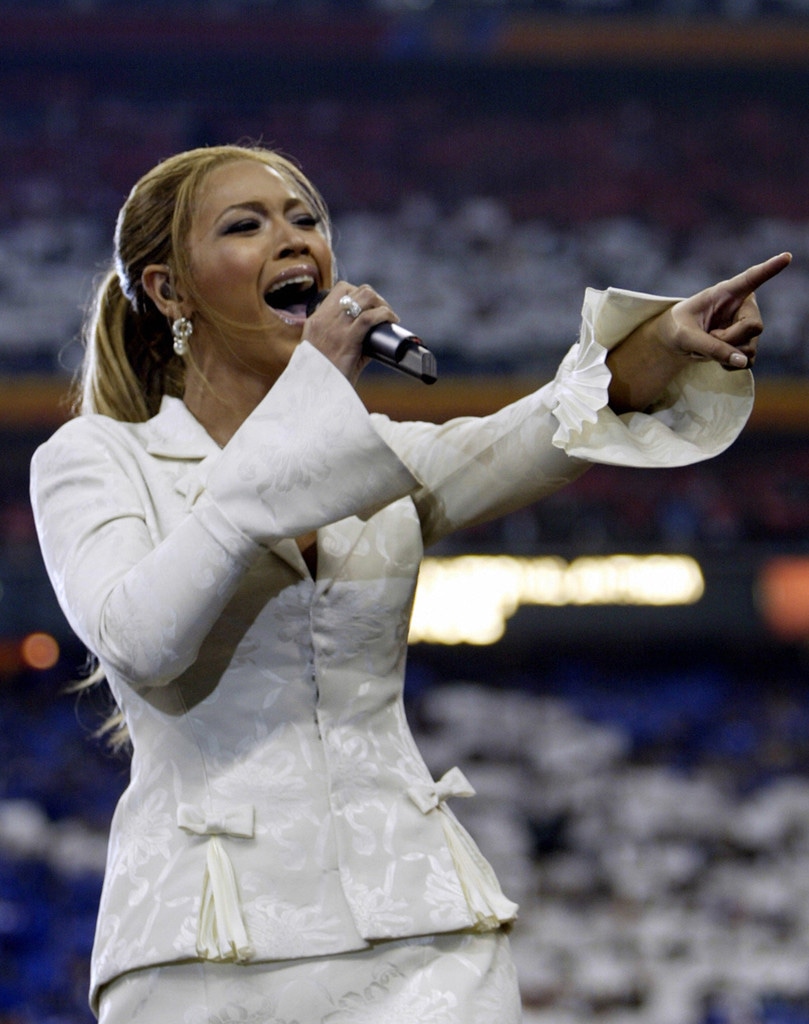 JEFF HAYNES/AFP/Getty Images)
We're just one day away from Super Bowl LII!
Pink will take the field tomorrow to sing the National Anthem at the 2018 Super Bowl and she couldn't be more excited to perform. "Ummm. I'm singing the national anthem and the EAGLES ARE PLAYING?!?!?! IS THIS FOR REAL?!?!?!THATS WHASSUP!!!!!!!!," she tweeted on Jan. 21.
The singer joins the list of talented artists who have performed at Super Bowls in past years. Whitney Houston, Luke Bryan, Lady Gaga, Beyoncé and Carrie Underwood are just some of the incredible performers who have sang the National Anthem at the sporting event in the past.
So before Pink takes the field to perform on Sunday, let's take a look back at some of the most memorable National Anthem singers at the Super Bowl over the years.
Then tell us, who has given your favorite National Anthem performance?
Sound off in the comments!