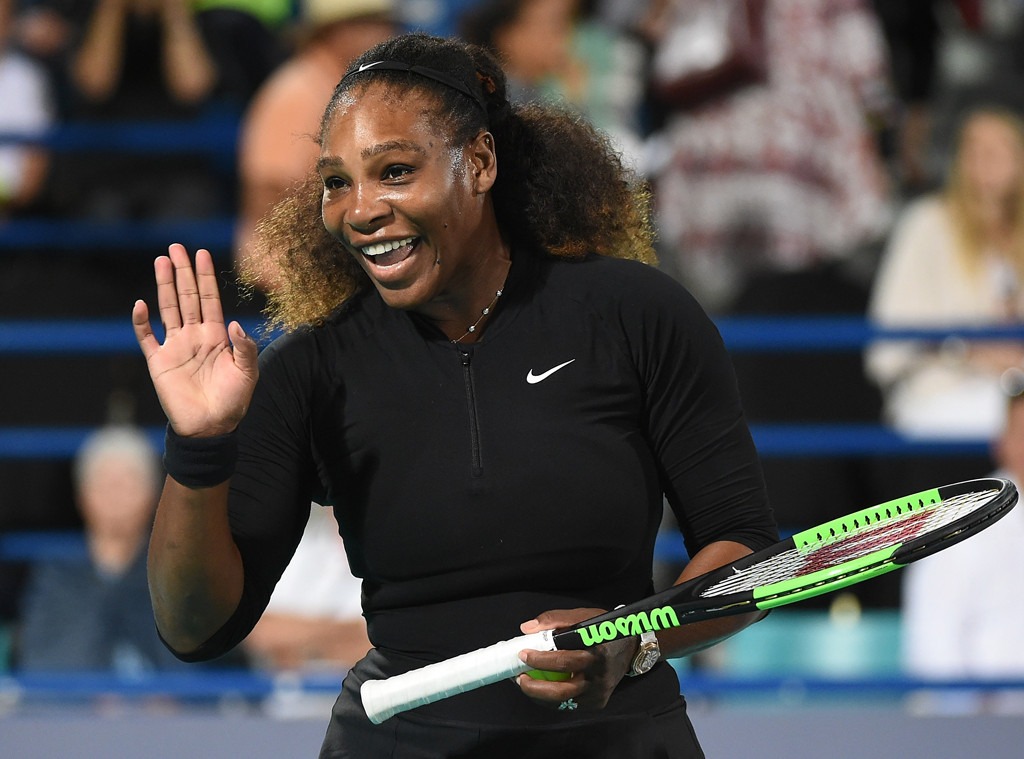 Tom Dulat/Getty Images
Serena Williams is headed for the tennis court again. 
The tennis champion is scheduled to return to the Fed Cup along with her sister, pro Venus Williams, to compete for the United States against the Netherlands in North Carolina on Feb. 10 and 11, ESPN reported. She last competed on the United States Fed Cup team in 2015. Williams' return to the game comes five months after giving birth to her first child, daughter Alexis Ohanian Jr., in September 2017. 
After revealing her pregnancy, the expectant star confirmed she would sit out the rest of the 2017 tennis season and return to the court in the new year. However, the new mom faced a loss at an exhibition match against Jelena Ostapenko during the Mubadala World Tennis Championship in Abu Dhabi in December 2017 and then withdrew from the Australian Open in 2017. 
"After performing in my first match after giving birth I realized that although I am super close I'm not where I personally want to be," Williams wrote in a statement posted to her Snapchat. "My coach and team always said 'Only go to tournaments when you are prepared to go all the way.' With that being said I am disappointed to say I've decided not to compete in the Australian Open this year."
In a subsequent interview with Vogue, the first-time mom revealed that, in the wake of her emergency C-section, her incision popped open and she underwent surgery to remove an abdominal hematoma caused by a blood thinner she had taken for clots. Following a week in the hospital, Williams was bedridden for another six weeks. 
No matter the complications, Williams is better because of her daughter. "When I'm too anxious I lose matches, and I feel like a lot of that anxiety disappeared when Olympia was born," she told the magazine. "Knowing I've got this beautiful baby to go home to makes me feel like I don't have to play another match. I don't need the money or the titles or the prestige. I want them, but I don't need them. That's a different feeling for me."
Still, as she told Vogue, she has her mind set on achieving 25 Grand Slam victories and setting a new record. As the athlete knows all too well, there's only one way to do that: getting back on the court. 
Good luck, Serena!