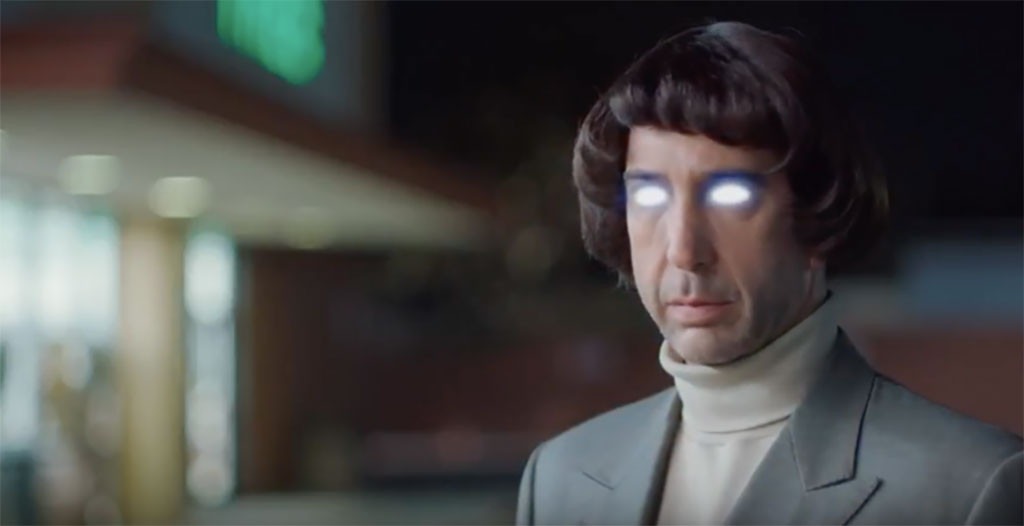 YouTube
Is this David Schwimmer's 2018 Super Bowl ad? He'll never know. 
While the Friends alum is the star of Skittles' upcoming ad for the big game, Schwimmer won't ever know exactly how it plays out—because only one person will ever see the final footage. That lucky guy is teen Marcos Menendez from Canoga Park, Calif.
Fortunately, Schwimmer has a slight idea of what the ad could ultimately entail thanks to four eccentric rough cut videos. In one clip, the actor plays a bizarre tiny third wheel to a puppet and his owner. 
In another, he's floating in a windblown abyss while in a third, he's sporting a bowl cut and glowing eyes outside of a grocery store. In the fourth scene, Schwimmer is sitting on a curb feeding a sandwich skittles. Clearly there was no shortage of imagination for the upcoming final cut. 
While we won't be able to see the end version, curious fans can tune into Skittles' Facebook page on Super Bowl Sunday to see Marcos' reaction to the finished product.