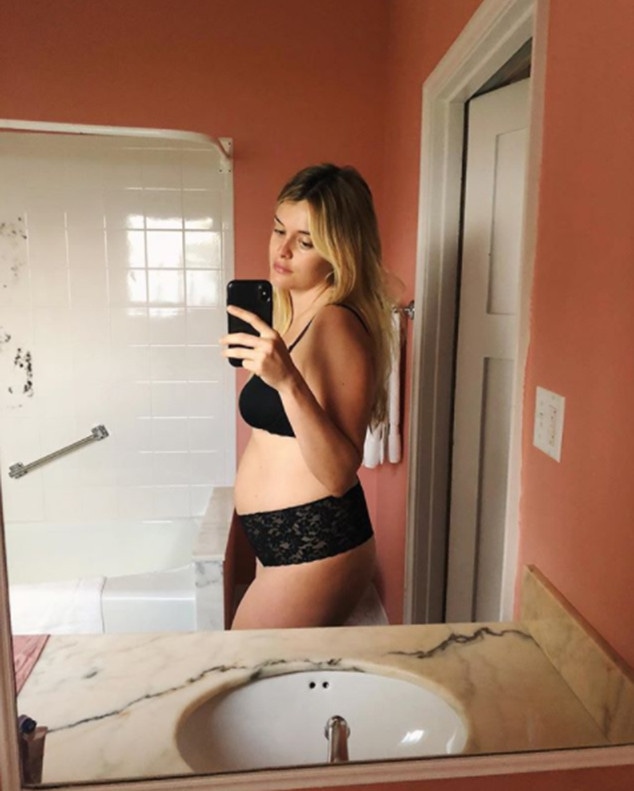 Instagram
Daphne Oz is getting real about her body after baby.
While some would argue that Hollywood stars always snap back into shape quickly after giving birth, the former co-host of The Chew wants to put a more realistic narration out there.
In a new Instagram post, Daphne posed for a selfie in her bathroom while wearing underwear. What came next was a message about loving your body.
"Seven weeks post-partum, still looking three months pregnant," she shared with her followers. "There is no bounce-back, it's all onwards and upwards. Every day has moments of total splendor and also a decent number of WTFs. I especially want the new mamas out there to hear that, because we see so much of how glossy motherhood can be and not enough of how real 3D life is always complicated (and better for it)."
Daphne continued, "You're experience will be just right for you. Prepare to be amazed by some things and horrified by others. Motherhood is as complex and wonderful as the woman."
The honest post received support from moms including Jenna Bush Hager and Jessie James Decker who "liked" the post. Others felt compelled to share how the post related to them.
"Oh I still get questions if I'm pregnant or not. My daughter is 2 and half," Tamera Mowry-Housley shared in the comments section. Jessica Alba added, "I feel ya girl."
Back in December, The Happy Cook author welcomed her third child with husband John Jovanovic.
"And just like that, it's like she was always here," Daphne shared on Instagram when revealing the happy news. "DOMENICA CELINE JOVANOVIC. 12/4/17. So many hearts overflowing!!"
For those who admire Daphne's perspective, the TV personality recently announced that her website is launching April 1 where she will discuss more stories of motherhood.
"I can't wait to share!" she teased on social media. "Third time around, I have some tried and true strategies."