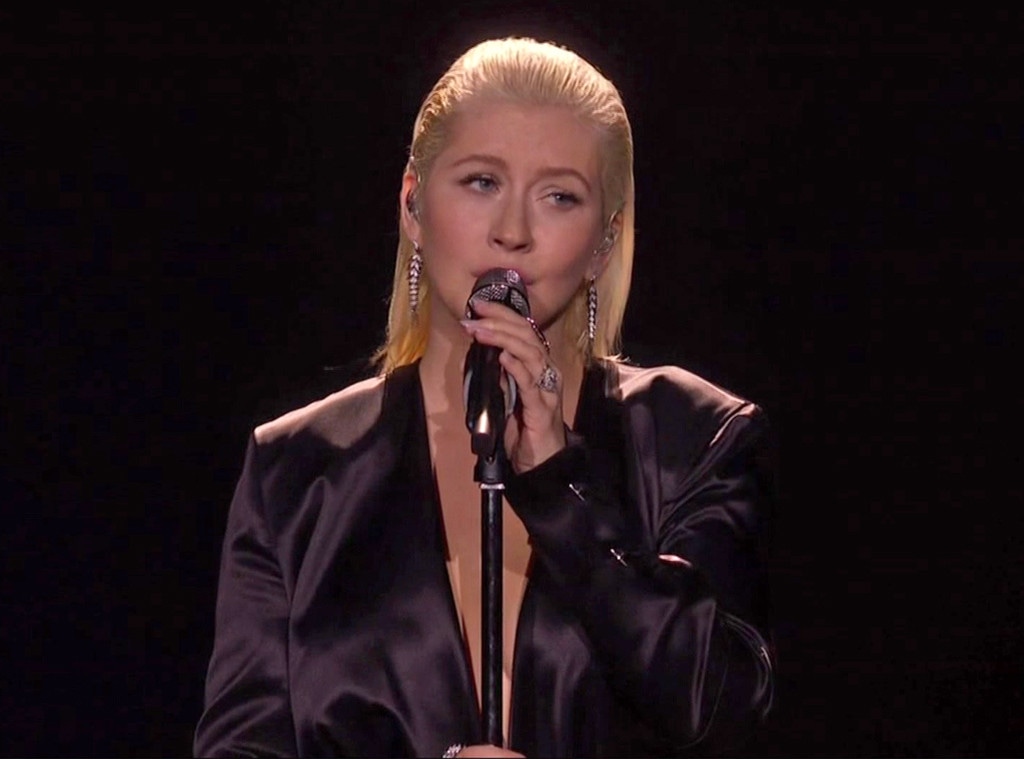 ABC
What a girl wants...is a new album from Christina Aguilera. Fortunately, the songstress confirmed one is on its way. 
It's been more than five years since the five-time Grammy winner released her last studio album, Lotus. Now, fans are getting antsy for some new music from the powerhouse singer. 
So antsy, in fact, that one fan in particular sent a creative message to Aguilera with help from her star on the Hollywood Walk of Fame. "Dear Christina Aguilera," the fan wrote using pieces of paper strategically placed on the star. "Where the f--k is the new album?"
Aguilera had the answer. "It's coming b--ches..." she assured with a bunch of fire emojis.
In fairness to the triple threat, Aguilera hasn't exactly been in hiding since 2012. The 37-year-old got engaged to beau Matt Rutler in February 2014 and later gave birth to her second child, a daughter named Summer Rain Rutler, the following August. 
Musically, she lent her vocals to A Great Big World's "Say Something," recorded 'We Remain" for The Hunger Games: Catching Fire in 2013, appeard on Lady Gaga's remix of "Do What U Want" and released singles "Anywhere But Here," "The Real Thing," "Shotgun," "Telepathy" and "Change" in 2015 and 2016.
Despite her consistent professional dabbling, the Voice judge has been teasing fans with a new album for years now. Following the birth of her daughter, she told fans in 2014 that there was "beautiful music to come." A year later, she spoke of the mystery album again, telling Extra, "I just have to make sure it's right, and it's genuine and it's heartfelt, and I'm very excited to pour my heart out into this record fully. I've been gathering and writing and coming up with these amazing ideas for different parts of how I was feeling the past year, so I'm really excited to vocalize all of it and make it all come together."
"I've been loosely working and accumulating ideas for what my next album will be for the last couple of years," she said on Today in October 2015. "I'm excited for my fans to finally be getting something from me. It's been awhile."
Last January, she popped up in the studio and snapped a photo for fans—no caption included. So, Xtina, is now finally the time? Guess we'll just have to keep our ears open.