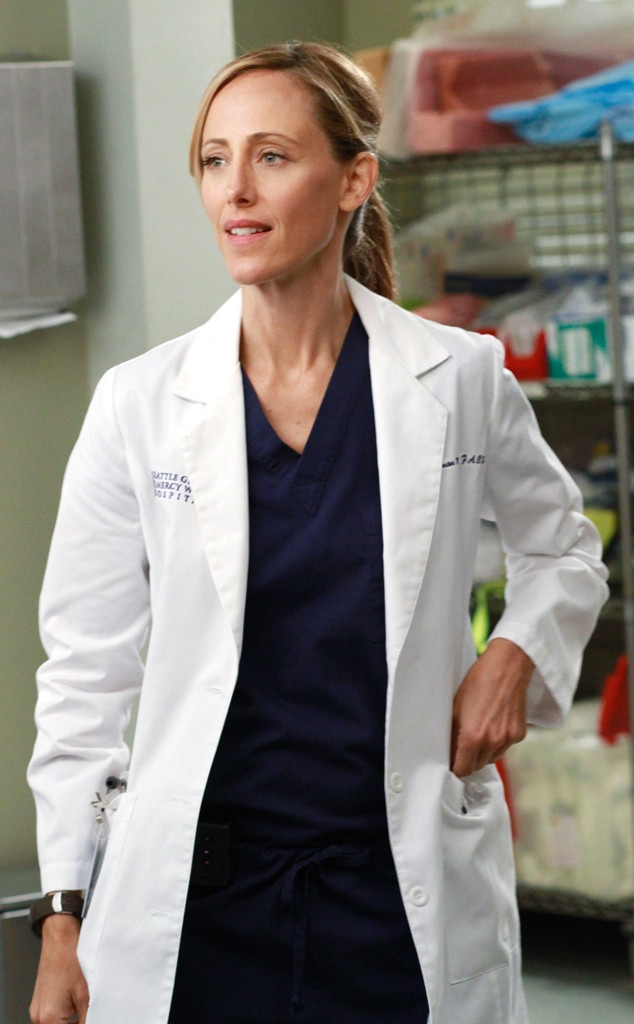 ABC
We haven't seen the last of Teddy Altman.
E! News has confirmed that Grey's Anatomy is bringing back former star Kim Raver for a second batch of episodes this season, following her three-episode arc at the start of season 14. The exact amount of episodes she'll be returning for remains to be seen, but there's a pretty good chance she'll be back to follow-up on the flirting that went down between her and her former flame, the single-and-ready-to-mingle Owen Hunt (Kevin McKidd). 
After departing the series at the end of season eight, Raver was brought back into the mix thanks to the discovery that Owen's presumed-dead sister Megan (Abigail Spencer) wasn't actually deceased. As Owen brought Megan to Grey Sloan Memorial for the treatment she needed, Teddy stuck around for a bit to offer him some support.
TVLine first reported the news of Raver's return season 14 engagement.
While it remains to be seen whether or not there's any rekindling of Teddy and Owen's old romance, McKidd did recently admit to E! News that he's looking forward to seeing the long-suffering doc have a little bit of fun now that his fraught marriage with Amelia (Caterina Scorsone) is officially over. 
"I think he's going to have some fun finally. He's always chased this dream of being a father and having a child and having a family unit and I think his sister coming back, and all the guilt he carried with him for so many years, has all been lifted," McKidd told us. "So suddenly he's going, 'Wait a minute. I can actually just enjoy myself a little bit and smell the roses and  enjoy life' instead of always chasing this dream of a family. So I think it's been to play Owen's lighter side and see him be kind of single because he's had a rough road."
Are you looking forward to more Teddy? Hoping that she and Owen give their romance another chance? Sound off in the comments below!
Grey's Anatomy airs Thursdays at 8 p.m. on ABC.