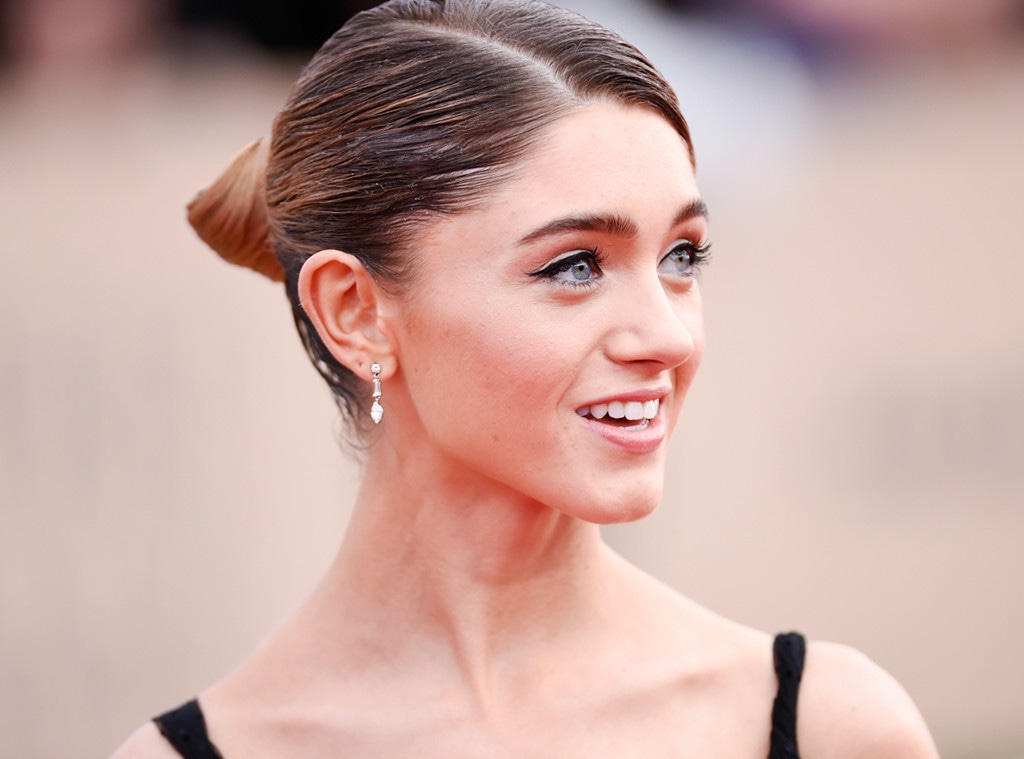 Stewart Cook/WWD/REX/Shutterstock
When it comes to red carpet beauty, skin is everything.
Cue celebrity facialist Joanna Vargas, founder of the Joanna Vargas Salon and Skincare Collection. The skin-care pro's salon is a refuge for Hollywood's A-list, promising bright, hydrated skin prior to any event. For example, prior to the 2018 SAG Awards, Joanna prepped Natalia Dyer, Mandy Moore, Elisabeth Moss, Greta Gerwig, Zoe Kazan and Betty Giplin, using her new Supernova Facial, which includes an aqua peel, microcurrent, medical-grade collagen mask, cryotherapy and vitamin-spiked oxygen. Then, she completed a head-to-toe detox peel on each of the stars to ensure that any revealed skin would glisten.
The salon offers the Supernova Facial and Full Body Detox to everyone—not just celebs. However, with the $375 facial and $300 peel, flawless skin requires an investment. 
Lucky for us, the sought-after skin-care expert revealed tips for getting red carpet ready from the comfort of your home. Check out her tips below!
Exfoliate once a week during the winter, and twice a week during the summer. 
How often you exfoliate depends on your skin type and the season: "[During] Winter, you should exfoliate once a week since your skin is more sensitive," she told E! News. "In summer, exfoliate twice a week. My favorite exfoliation is to use a product that has physical and chemical exfoliation properties. Something that has a bit of a scrub and something that has lactic."
Sleep in your mask the night before a big event.
I encourage my celebrity clients to sleep in my Exfoliating Mask the night before a red carpet event. It evens out pigment, takes down inflammation, and after a good night's sleep in it, you wake up fresh faced like you've just had a facial!"
Especially if you have acne.
"I have some actress clients who break out from nerves. It happens before every red carpet event, and this mask makes them flat enough that you can cover them with makeup."
If you're traveling, rehydrate your skin after you get off of the plane.
"Extreme dryness is the most common issue, because my actresses travel so much and planes suck the life out of your skin," she revealed. "I do a very gentle exfoliation and then do a series of masks to infuse the skin with hydration, omega-3 fatty acids and vitamins to make the skin come alive again."
Roll your way to radiant skin with a jade roller.
"You can pop it into the fridge to cool it and it will help a lot to depuff and increase circulation."