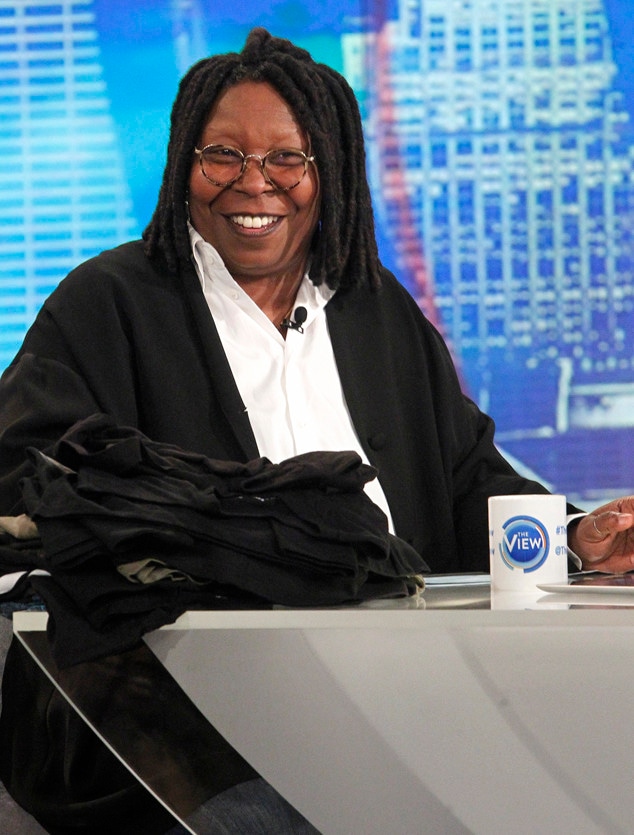 Lou Rocco/ABC via Getty Images
Megyn Kelly's tirade against Jane Fonda didn't sit well with the ladies of The View.
Fonda has repeatedly criticized a September interview in which she was, apropos of nothing, asked about her plastic surgery. In response, Kelly devoted three minutes of Monday's episode of Megyn Kelly Today to their feud. After bringing up the never-ending "Hanoi Jane" scandal, Kelly quipped, "Honestly, she has no business lecturing anyone on what qualifies as offensive."
"Nor do you," Whoopi Goldberg told Kelly Tuesday. "Nor do you."
"Wow. I mean, really? To drag the Vietnam War into a plastic surgery conversation is a real stretch, Megyn," Joy Behar said. "And also, why are people more angry with Jane Fonda about the Vietnam War than they are with Nixon and LBJ and people who lied about the war and sent boys as cannon fodder to an unjust and filthy war? It amazes me how you can put this on Jane."
Meghan McCain understood why some people have never forgiven Fonda, explaining, "It's one thing to be a politician making policy and sending people to war; it's a whole other thing to be an actor going over and spreading antiwar propaganda." Behar interrupted her co-host to say, "She's apologized 100 times!" Regardless, McCain argued it's still a "very big deal to many veterans." To Fonda's credit, she said, the actress has said she'll regret it until her "dying day."
But, McCain also said it was wrong of Kelly to bring up "Hanoi Jane," which had "nothing to do with plastic surgery," and it is a "much more serious" matter. Sunny Hostin said she agreed McCain, adding, "What bothered me is that I've never seen a journalist do something like that."
"Who's the journalist?" Behar quipped.
"Exactly!" Hostin said. "And that's the point!"
Guest Ann Curry joined the co-hosts for Hot Topics, and given her decades of experience, she argued it would've been better for Kelly to rise above the drama. "The reason you don't see [a response like Kelly's] is because journalists are not supposed to be the story. We're supposed to be—and I think it's a struggle for everyone to be—we're supposed to be humble. We are supposed to use whatever time we are given to shine a light on other stories," she said. "There are so many stories that we are not covering, and to take time with this...That's not journalism."
Behar quipped, "Jane should have said to her, 'How much work have you had, bitch?'"
Ignoring Behar's comment, McCain said, "All of this is beneath all of us."
Goldberg, meanwhile, brought up Kelly's past at Fox News. "Megyn, if I can forgive you for telling all my friends' black children that Santa is only white, you can step back, because you made a mistake. We all make mistakes. You gotta lighten up, babe," she said. As for Fonda and "Hanoi Jane," she said, "She's aware. Believe me, she knows how Fox News has used that and how it's portrayed her. She knows She's doing her best. But, for you to do that is so not you."
Before the segment ended, Behar apologized to Kelly. "I didn't mean to call her a bitch. I like her, actually. I've met her at parties. I like her," she said. "I think she's struggling for a persona."
Whether Kelly will face any additional backlash for her response remains to be seen. "The decision is really what the viewers will allow, what they'll accept or not accept," said Curry, who added that viewers "should not tolerate" a "certain amount of meanness" in our culture. "We are better than this. We're made of good stuff. We can reach out to each other. We can listen."
Fonda, for her part, has not commented on Kelly's tirade.
(E! and NBC are both members of the NBCUniversal family.)