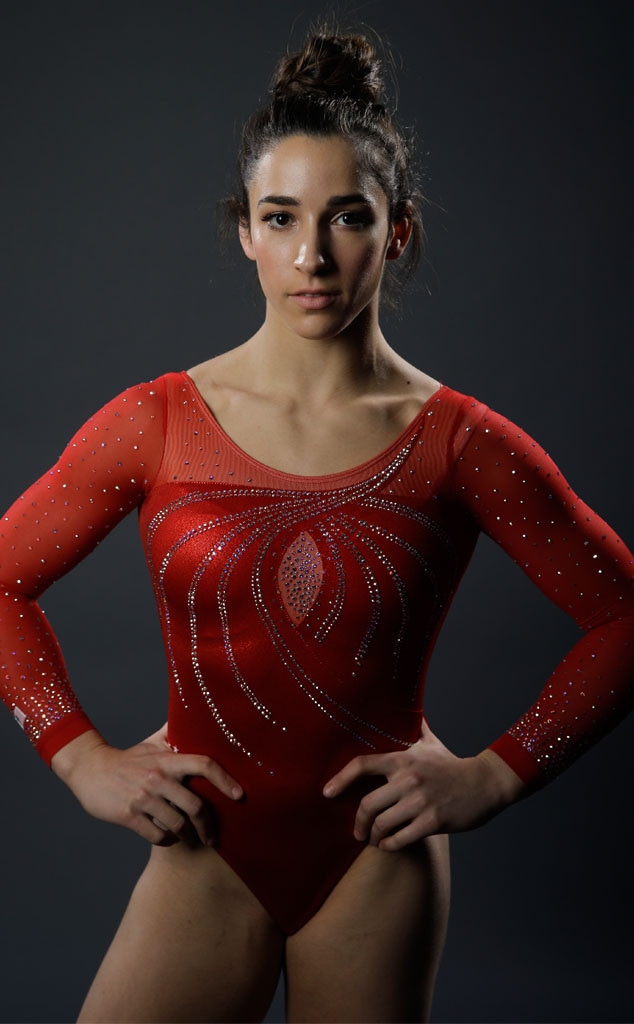 AP Photo/Jae C. Hong
Aly Raisman spoke out against the United States Olympic Committee on Monday after its CEO Scott Blackmun issued a statement about the organization's decision to bring on new board leadership and support athletes who have experienced sexual abuse. 
Both statements come after USA Gymnastics president and CEO Kerry Perry announced the resignation of three executive leadership members. They also come in the middle of the sentencing of former USA gymnastics doctor Larry Nassar, who has pleaded guilty to seven first-degree criminal sexual conduct charges in Ingham County, Michigan. He has also pleaded guilty to three counts in Eaton County, as well as to child pornography charges. During the sentencing, several survivors of his abuse, including Raisman, read statements.
"Since October of last year, we have been engaged in discussions with leadership of USA Gymnastics about the primary recommendation of the Daniels Report—changing the culture of USA Gymnastics." Blackmun's statement read. "Those discussions accelerated over the holidays and today you have seen three board resignations. New board leadership is necessary because the current leaders have been focused on establishing that they did nothing wrong. USA Gymnastics needs to focus on supporting the brave survivors. The Olympic family failed these athletes and we must continue to take every step necessary to ensure this never happens again."
In response, Raisman wrote on Twitter, "The Indy Star broke on August 4, 2016 after survivors courageously came forward sharing stories of sexual abuse and alleging organizational  mishandling. The next day, the USOC said they wouldn't investigate (and even praised USAG's work in the area of sexual abuse)."
She continued, "For the past week, survivors came forward to courageously face a perpetrator of evil and share their painful stories. Many of them, myself included, claim the USOC is also at fault. Was the USOC  there to 'focus on supporting the brave survivors'? No. Did they issue a statement then? Crickets…."
She then added, "Over the weekend, the USOC released a statement shamelessly taking credit for a few USAG resignations (note: not fired), as though they're addressing this problem. But they are still not acknowledging its role in this mess. ZERO accountability. It's like none of us were ever abused!"
In addition, she wrote, "If the board members had to go because they 'have been focused on establishing that they did nothing wrong,' then the USOC must see fault. So what was the fault? And why just those three board members? How about the others, who either allowed them to do whatever they did wrong, or were so oblivious they didn't know it was happening? Either way, these—and any other changes—won't matter, until we know exactly what happened. Suggesting otherwise is dangerous to athletes."
She then concluded, "INDEPENDENT INVESTIGATION! What's it going to take for you to do the right thing?"
Raisman has been speaking out about Nassar and USAG ever since she went public with her abuse allegations in November. 
During the sentencing, Raisman told Nassar via her statement, "You already know you're going away to a place where you won't be able to hurt anybody ever again, but I am here to tell you that I will not rest until every last trace of your influence on this sport has been destroyed like the cancer it is."
Several other athletes have spoken out against Nassar as well, including Gabby Douglas, McKayla Maroney and Simone Biles.