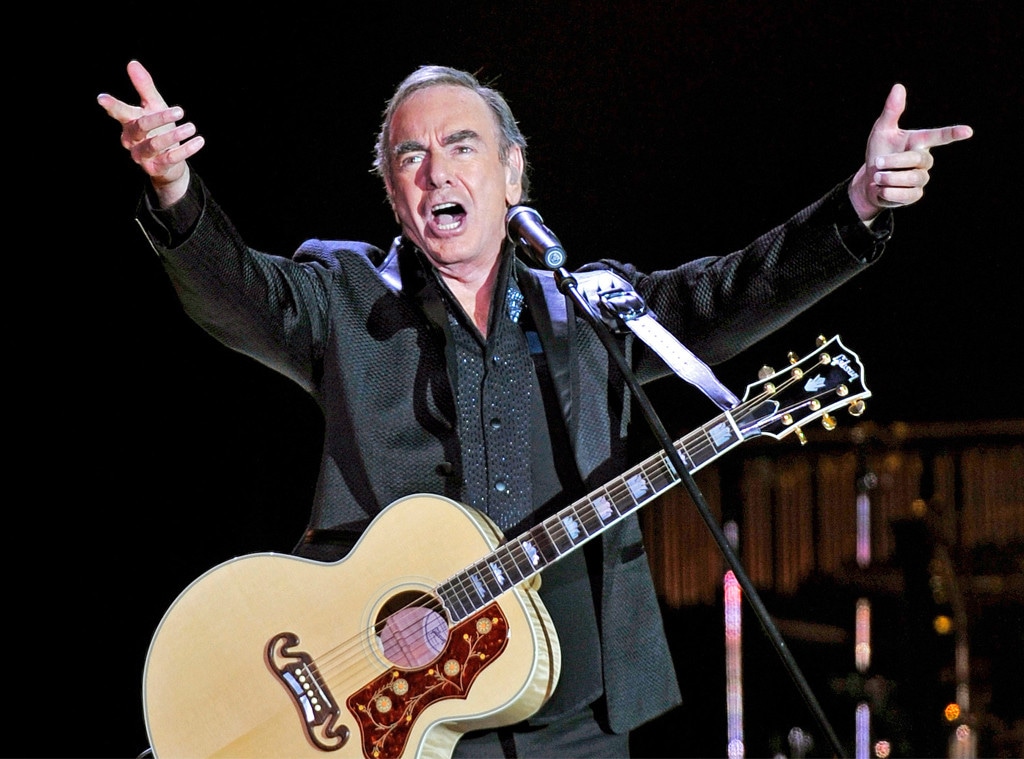 Foto24/Gallo Images/Getty Images
Done too fast...
Legendary singer, songwriter and performer Neil Diamond announced earlier today that he would be retiring from touring due to his recent diagnosis of Parkinson's disease.
According to a press release given to E! News, the decision to stop touring is on his doctors' advice. The "Sweet Caroline" singer was slated to begin the third leg of Diamond's 50th Anniversary tour this March in Australia and New Zealand.
"It is with great reluctance and disappointment that I announce my retirement from concert touring. I have been so honored to bring my shows to the public for the past 50 years," said Diamond in a statement.
"My sincerest apologies to everyone who purchased tickets and were planning to come to the upcoming shows. I plan to remain active in writing, recording and other projects for a long time to come."
The 76-year-old music man continued, "My thanks goes out to my loyal and devoted audiences around the world. You will always have my appreciation for your support and encouragement. This ride has been 'so good, so good, so good' thanks to you."
Earlier this month, the Recording Academy announced Diamond as one of its Lifetime Achievement Award honorees.
The legendary performer and songwriter has sold more than 130 million albums worldwide. Performing for over 50 years, he's had 38 Top 40 singles and 16 Top 10 albums. 
His myriad of songs include "Solitary Man," "Cherry, Cherry," "Girl, You'll Be A Woman Soon," "I'm A Believer," "Red Red Wine," "Holly Holy," "Thank The Lord For The Night Time," "Sweet Caroline," and many more.
Diamond has won a Grammy, Golden Globe Award, Sammy Cahn Lifetime Achievement Award, and a Kennedy Center Honor. The lover of glittery tops has also been inducted into both the Rock and Roll Hall of Fame and the Songwriter's Hall Of Fame. 
Diamond will celebrate his 77th birthday on January 24.