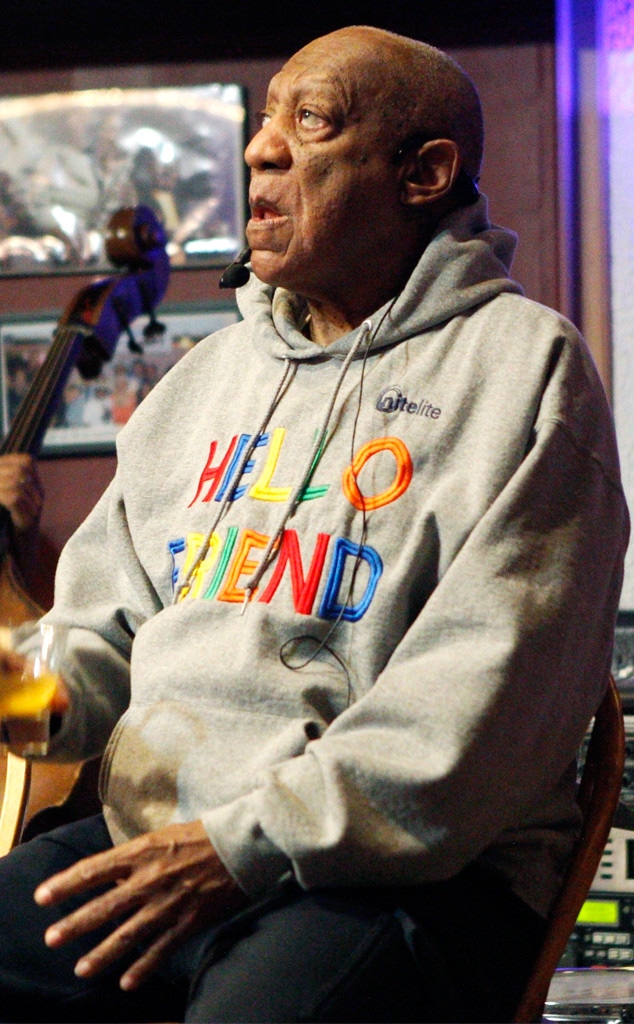 AP Photo/Michael R. Sisak
In a rare public appearance, the dethroned comedy king Bill Cosby returned to the stage at the LaRose Jazz Club in Philadelphia on Monday. This was his first comedy set since May 2015.
The former Cosby Show star, who is just two months away from jury selection in his retrial for his sexual assault case, was there for a "special performance" to honor the jazz musician Tony Williams.
The event, which went from 5:30 p.m. to 9 p.m., was open to the public. According to a statement from his representatives, "Bill Cosby will honor his fans with a historic performance with the Tony Williams Jazz Quartet and he will be performing a special comedy concert that will culminate the evening."
The 80-year-old told stories during the low-key appearance at the small venue and, despite his recent drama and legal battle, was met with laughter and applause from the small but seemingly friendly crowd. 
FOX News reports that the fallen sitcom star joked to a child in the crown, "I used to be a comedian."
He then did a long bit about going blind, which received much laughter and was caught on camera by Jeremy Roebuck of the Philadelphia Inquirer.
For the event, Cosby, who carried a cane, wore a sweatshirt that said, "Hello Friend."
AP Photo/Michael R. Sisak
After doing some crowd work, the entertainer went on to do some drumming.
Journalist Bobby Allyn was at the event and tweeted, "I asked Cosby if he's prepared for his second trial, and he looked me in the eyes and said nothing stonefaced. I then asked how he thinks #MeToo might affect jurors, and he shrugged in an animated way, put on a goofy smile and said, 'I don't know!'"
On Friday, a judge ordered that jury selection for Cosby's upcoming sexual assault retrial would begin on March 29. He's been accused of drugging and sexually assaulted Andrea Constand in 2004. The new trial is slated to begin in April.
After being deadlocked on all counts and 52 hours of deliberation, the jury was hung. Cosby's first trial ended in June with a mistrial.
Over 60 women have come forward to accuse Cosby of sexual assault. Cosby has denied all accusations and has sued some of the women for defamation. He also claims his interaction with Constand was consensual.