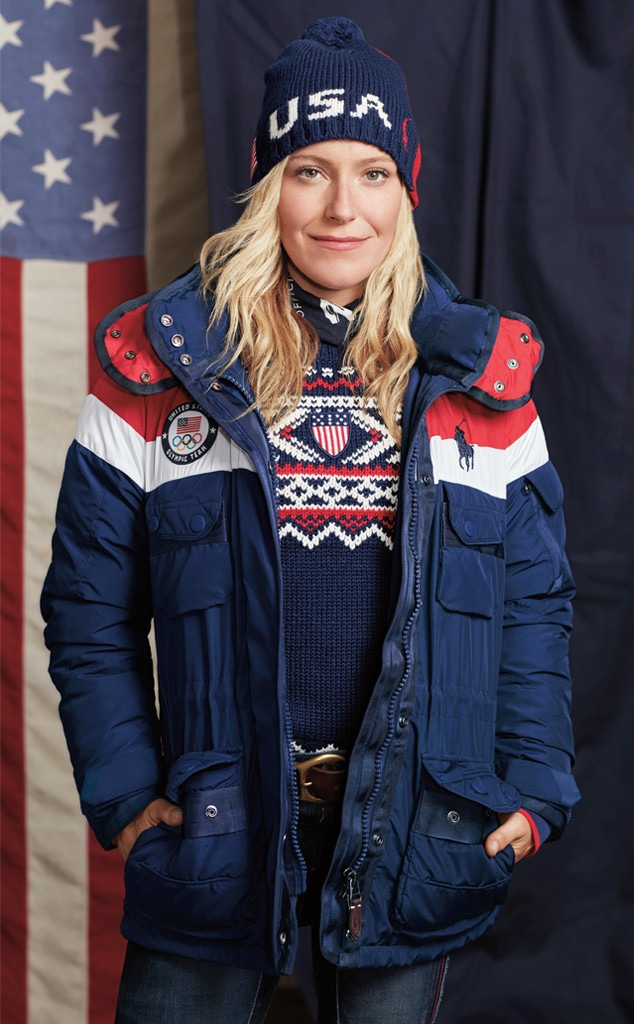 Courtesy Ralph Lauren
Pyeongchang's freezing temperatures got nothing on Team USA, thanks to an opening ceremony uniform with a built-in heating component! 
Ralph Lauren just unveiled the wearable (and patriotic!) piece of technology that U.S. athletes will rock for the 2018 Winter Olympics' opening ceremony, which is just a few weeks away.
Tucked within a red, white and blue parka and bomber jacket, the adjustable heaters are made from heat-conducting inks printed in the shape of an American flag. The flags are bonded to the jacket's interior and connected to a battery pack, which will keep Team USA members warm for up to 11 hours. 
Modeled by snowboarder Jamie Anderson and freestyle skier Gus Kenworthy, the uniforms also include a wool sweater and jeans with moto-inspired seaming. As for accessories, Ralph Lauren designed a navy wool beanie, leather belt, brown suede gloves with fringe and hand-beading and a pair of matching boots with red laces. 
In November, Team USA's closing ceremony uniforms were unveiled. 
Items from the Polo Ralph Lauren Team USA Collection will be available online at RalphLauren.com and TeamUSAShop.com as well as in select Ralph Lauren stores. 
And for every post liked on Instagram, Twitter or Facebook using #HeatTheWayForTeamUSA from Jan. 22 to Jan. 24, Ralph Lauren will donate $1 to the USOC, up to $100,000.