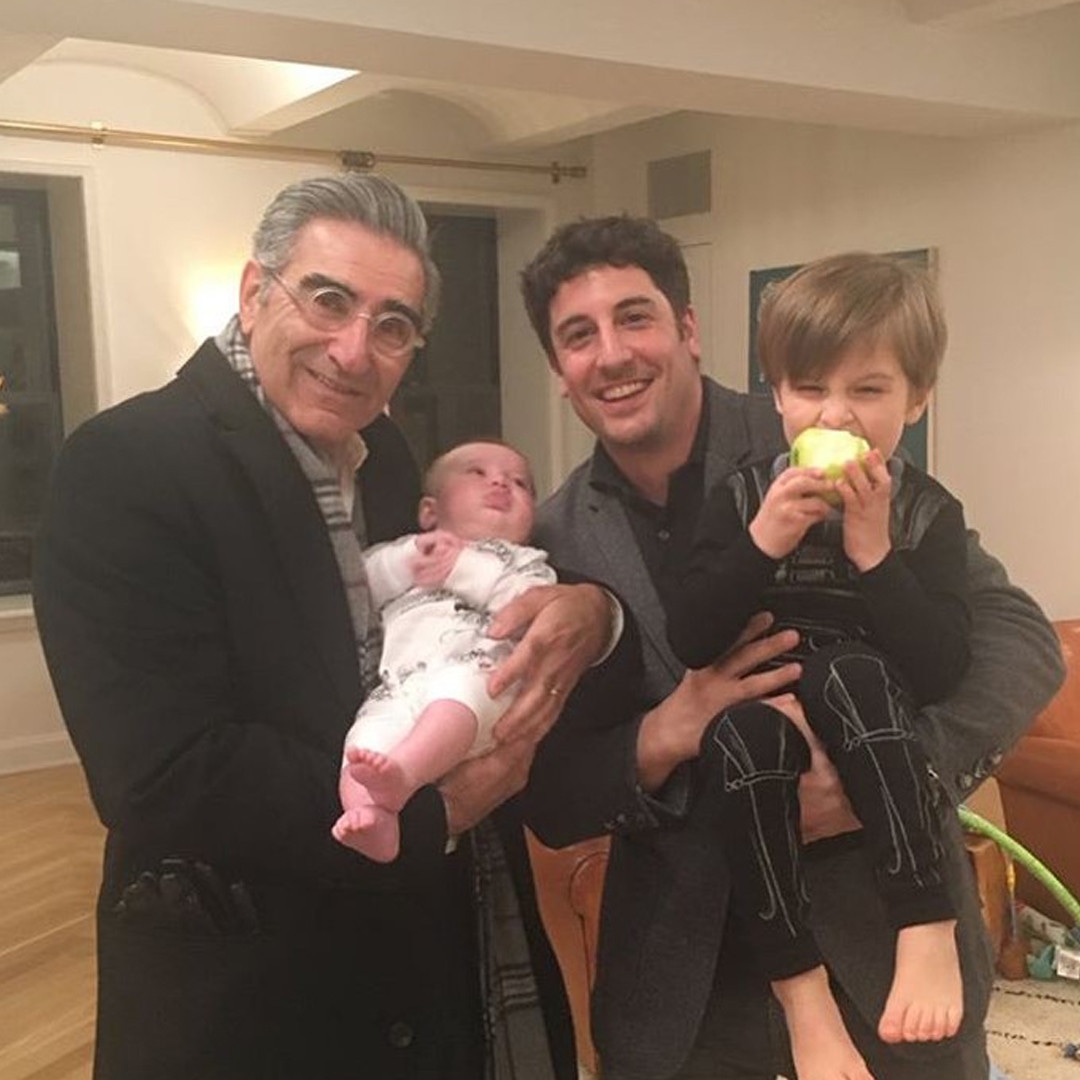 Instagram
When even Jason Biggs couldn't make his baby laugh, he knew he had to "bring in the big guns," so he called the only man who could get the job done.
On a video shared to his Instagram, the American Pie star showed his former onscreen dad, Eugene Levy, eliciting giggles from 3-month-old Lazlo Biggs, a feat that had yet to be accomplished, according to Biggs.
Levy worked his magic on the happy baby, making Biggs' wife Jenny Mollen say, "Are you kidding me?"
Despite Mollen's own amazement, Lazlo's laughing fit comes as no surprise to American Pie fans who loved Levy's character, Mr. Levenstein, in the 1999 film.
Mollen, who is not shy about sharing candid moments, also documented the American Pie reunion with a photo of the Biggs boys and Jason's "father."
And while it has been nearly 19-years since it's release, American Pie fans were overjoyed by the onscreen father and son reuniting with Biggs' sons Lazlo and Sid getting in on the action.
Check out the video above to catch baby Lazlo's adorable laughs!