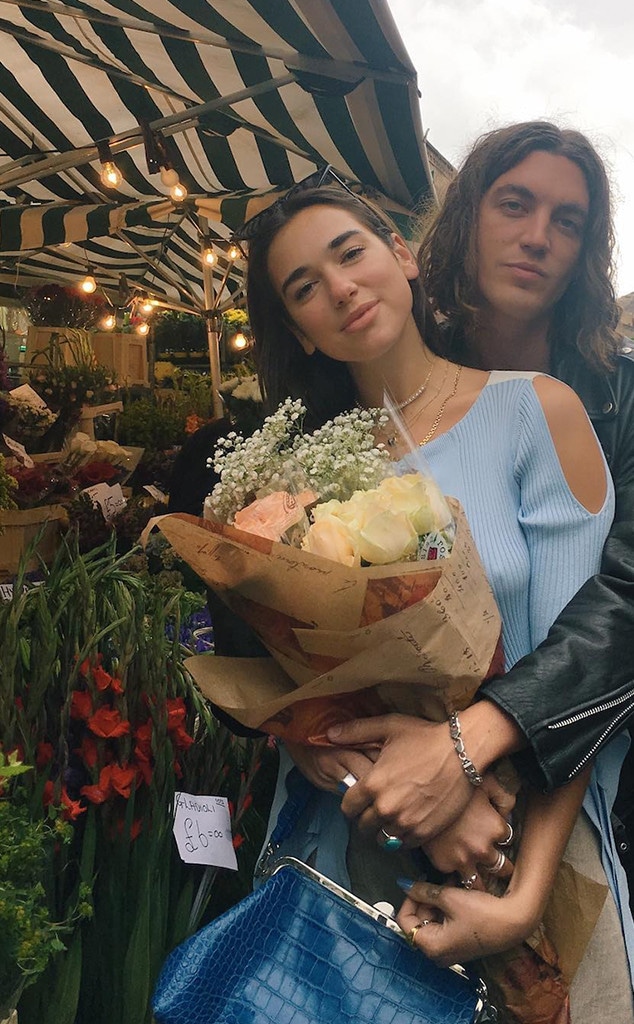 Instagram
We have but one question for Dua Lipa: WHAT HAPPENED TO THE RULES?! 
It was less than a year ago when the English singer burst onto the music scene with a little single called "New Rules." An anthem for anyone whose been scorned by an ex with a pattern for 3 a.m. "U up?" texts, Dua outlined a set of rules—ahem, commandments—to abide by when the going got tough.
Well, according to a new report from The Sun, Dua has betrayed said rules and is reconnecting with her ex-boyfriend. If true, this means she and LANY lead singer Paul Klein are over after about five months of pure bliss, and all we have left to remember this fleeting young love by is their  Instagram photos. 
Tough times, people. 
On one hand, this means breakup songs from both indie-pop talents are on the way. Dua recently spent time recording in Jamaica and hung out with Ariana Grande so a collab is practically inevitable, and she's booked to perform on Feb. 3's Saturday Night Live. 
But on the other hand, one of the greatest celeb couples to ever grace our Instagram feed is possibly no more and we're forced to question the very rules that Dua so meticulously crafted for her fans. Did we mention tough times? 
Join us in pouring one out for Dua and Paul's alleged split by checking out their sweetest moments below: 
Watch Daily Pop weekdays at 12:30 p.m., only on E!