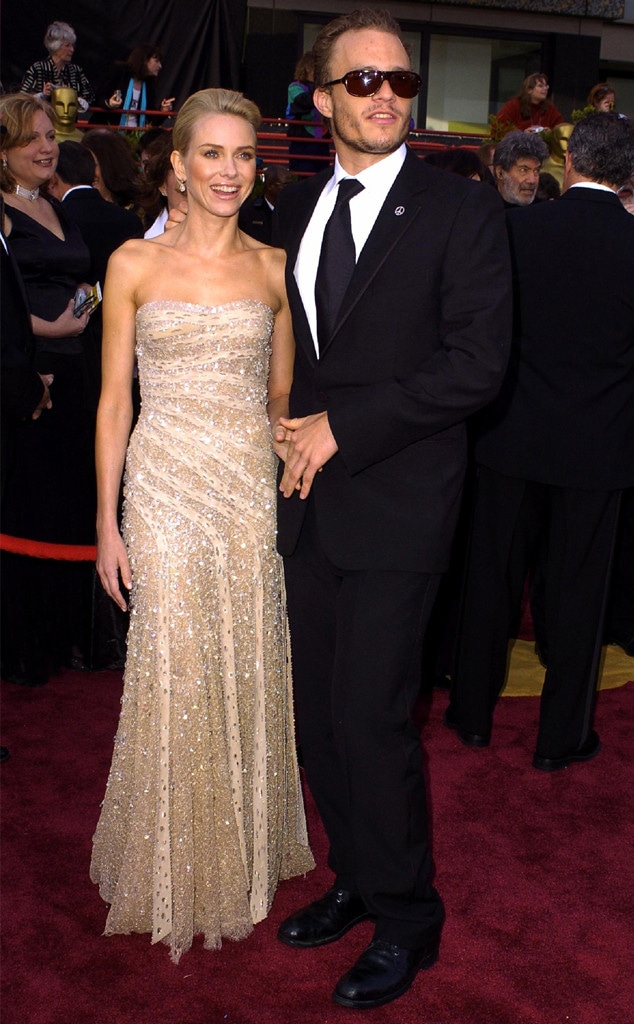 Steve Granitz/WireImage
Naomi Watts is remembering "beautiful soul" Heath Ledger on the 10th anniversary of his death.
The actress, who dated Ledger from 2002 to 2004, took to Instagram on Monday to pay tribute to the late actor, who tragically passed away on Jan. 22, 2008 at the age of 28.
Along with a photo of Ledger, Watts wrote to her Instagram followers, "Thinking about this beautiful soul today. 10 years ago he left this world. He was a true original. Heart always on his sleeve, with the most powerful charisma, strength, humor and talent. I will never forget his gentle spirit."
After Watts and Ledger's split, they both went on to start relationships with fellow actors, Liev Schreiber and Michelle Williams. Ledger began a relationship with Brokeback Mountain co-star Williams later on in 2004 and the duo welcomed a child, Matilda, in Oct. 2005. Ledger and Williams split in Sept. 2007.
On the 10th anniversary of Ledger's passing, Matilda's godparents Busy Philipps and Jake Gyllenhaal remembered their dear friend.
"Friendship can't be explained in a sound bite or can it in three-minute interview and those who can do it I find sort of odd. I happen to not be one of those people," Gyllenhaal told E! News while attending the premiere of his film Wildlife at the Sundance Film Festival. "I think Heath meant a lot to a lot of people, the people who were fans and the people who saw his work and were moved by his work and the people who knew him as a person. He was just an incredible force and is still missed."
Philipps broke down in tears on Instagram Story Monday, telling her followers, "I was just driving and I was thinking about my friend Heath who died 10 years ago and this song came on 'Time to Pretend' which came out...it came out after he had passed away and I remember when it came out because I thought...it made me think of him, I just thought he would've liked this song."