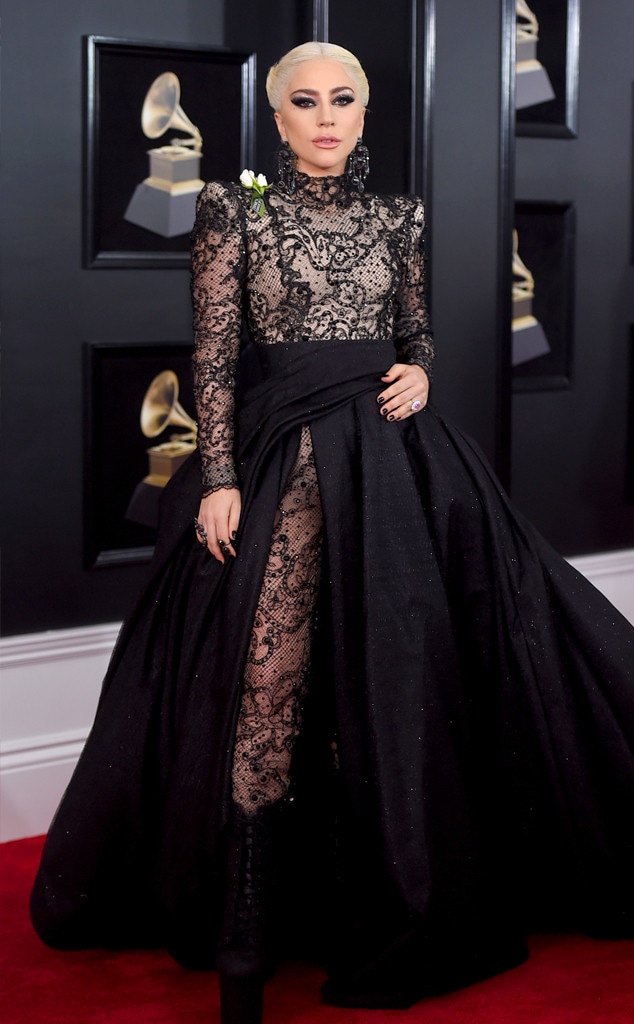 Jamie McCarthy/Getty Images
The stars are out in New York City.
The 2018 Grammys are about to get underway at Madison Square Garden, music's biggest night returning to the Big Apple for the first time in 15 years, and it promises to be a party to remember.
Jay-Z leads the field with eight nominations while Kendrick Lamar and Bruno Mars are hot on his heels with seven, and all are in the running along with Lorde and Childish Gambino for Album of the Year. SZA is the leading female artist going in with five nominations, including Best New Artist. Lamar is opening the show with U2 and Dave Chappelle, and performers throughout the night will include Kesha, Pink, Sam Smith, Rihanna and, for the first time together, Miley Cyrus and Elton John.
But first—the reliably wild and off-the-charts Grammys fashion.
We're talking about the ceremony where Lady Gaga rode in on an egg, Rihanna launched a thousand memes, Madonna bared her butt and Jennifer Lopez sent stock in double-sided tape through the roof.
You never know what's going to float and strut across this red carpet, and we're giving you a front-row seat to the sartorial parade.
Though the Grammys production historically leaves it up to the individual artists to use the stage as a platform if they so choose, there is a concerted effort underway this year to send a message on the carpet before the show begins. While a number of women and men at the 2018 Golden Globes wore black as a show of solidarity with the Time's Up movement, tonight it's been suggested that attendees wear a white rose as a sign of their support.
Fans have high hopes for what is also the milestone 60th Grammy Awards, as more culturally significant songs from the most creative artists working today are in the mix for major awards (not always a given every year). Will Kendrick Lamar, with his first-ever nomination for Record of the Year, win for "HUMBLE."? Or will Luis Fonsi and Daddy Yankee win for one of the biggest Spanish-language songs ever, "Despacito"? Will Lorde swoop in with the upset for Album of the Year, to make it three years in a row for a female artist in that category? 
All will be revealed soon enough.