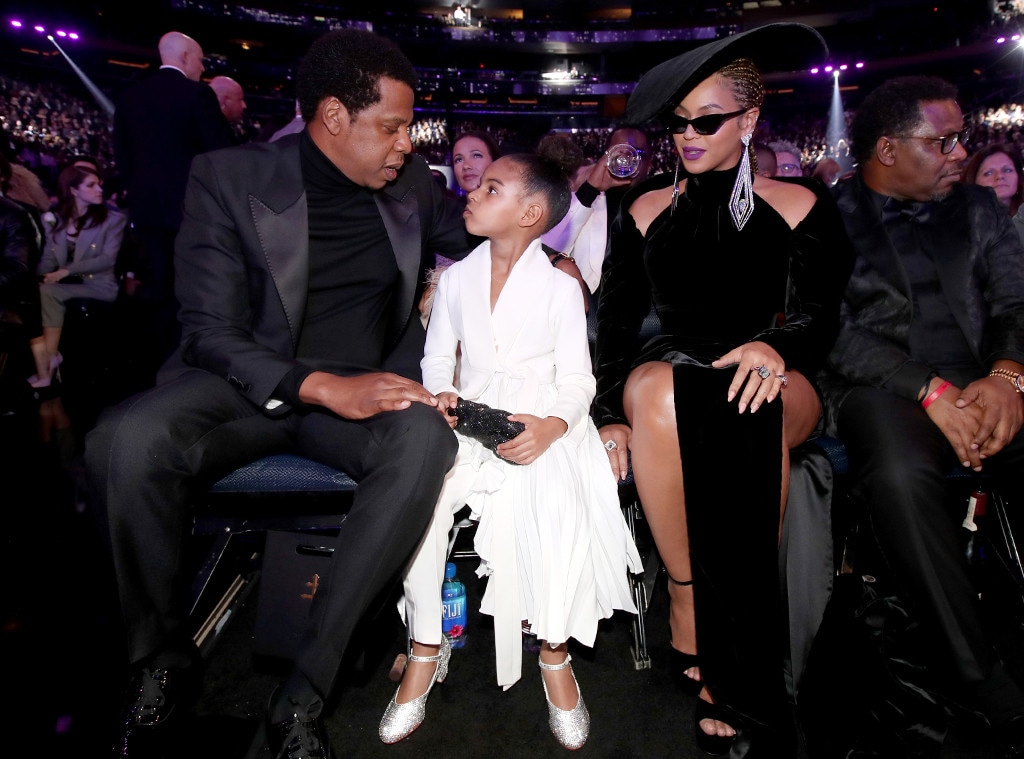 Christopher Polk/Getty Images
From Giuliana Rancic's hilarious red carpet interviews with Cardi B and Lil Uzi Vert to show-stopping performances from Kendrick Lamar and Bruno Mars, the 2018 Grammys had it all. Before, during and after the show, cameras caught some candid moments that didn't air on TV.
Music's Biggest Night proved to be a family affair, as both Miley Cyrus and Kesha took their moms to Madison Square Garden. Other stars, including Beyoncé, DJ Khaled, Jay-Z and Pink, brought their young children to the show, giving them front row seats at the 60th annual event.
Scroll through the gallery see more candid moments from Lady Gaga, Rihanna and other celebrities: