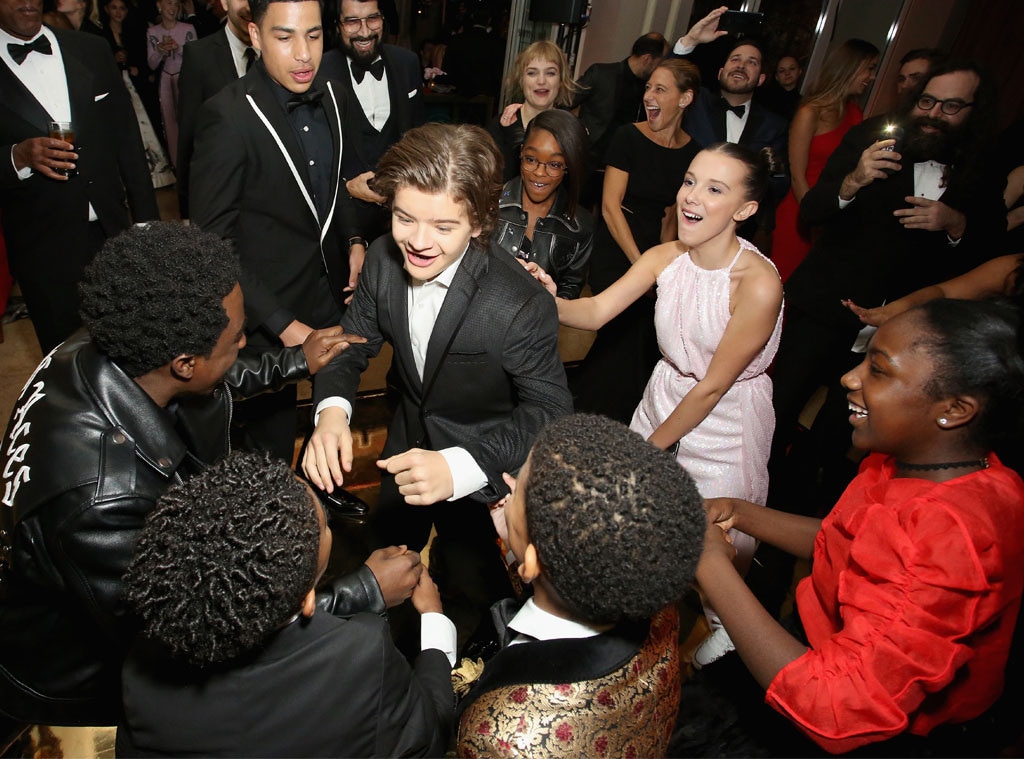 Rachel Murray/Getty Images for Netflix
As the 2018 SAG Awards came to a close Sunday night, the celebration was just beginning.
With big honors for This Is Us, Veep and Three Billboards Outside Ebbing, Missouri officially doled out and the annual ceremony at its end, this year's nominees headed out into Los Angeles to celebrate in star-studded style. For some of the youngest nominees, that meant hitting the dance floor and getting their groove on. 
The child stars of Stranger Things, This Is Us and Black-ish wasted no time showing off their best moves at the Netflix after-party as fellow partygoers whipped out their phones to capture all the fun. 
While the stars showed up to party dressed in their standout designer ensembles, the best accessory was undeniably an Actor statue, which some winners were spotted carrying into the soirées, including Big Little Lies star Alexander Skarsgård and fellow This Is Us actor Justin Hartley. 
No matter the show's outcome, the biggest perk of the night for the actresses and actors seemed to be getting to celebrate with all of their fellow contenders and dancing the night away. After all, just because the annual ceremony was over doesn't mean the night was!
For more of a look inside the 2018 SAG Award after-parties, check out E!'s gallery here. 
For complete coverage of the 2018 SAG Awards, watch E! News Monday, Jan. 22, at 7 and 11 p.m.!